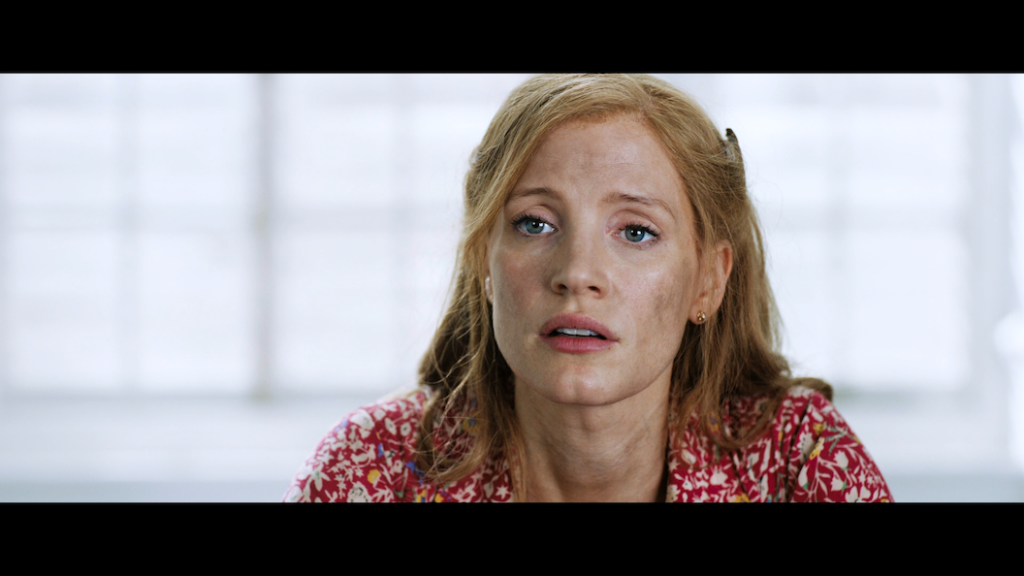 When a top-secret weapon falls into mercenary hands, wild card CIA agent Mason "Mace" Brown (Oscar®-nominated actress Jessica Chastain) will need to join forces with rival badass German agent Marie (Diane Kruger, In the Fade), former MI6 ally and cutting-edge computer specialist Khadijah (Oscar® winner Lupita Nyong'o), and skilled Colombian psychologist Graciela (Oscar® winner Penélope Cruz) on a lethal, breakneck mission to retrieve it, while also staying one-step ahead of a mysterious woman, Lin Mi Sheng (Bingbing Fan, X-Men: Days of Future Past), who is tracking their every move. – Synopsis via Universal Pictures
THE 355 is an espionage/action film directed by Simon Kinberg. He is best known or maybe infamously known for X-MEN: DARK PHOENIX. He has written and been involved in many other productions such as MR. AND MRS. SMITH and SHERLOCK HOLMES. The cast is incredible with actors who all have distinctive voices and presence on screen. The film lacks depth and if there were maybe 20-30 minutes added to the story, it would help greatly.
Cast
Jessica Chastain as CIA officer Mason "Mace" Browne
Penélope Cruz as DNI agent and psychologist Graciela Rivera
Fan Bingbing as MSS agent Lin Mi Sheng
Diane Kruger as rival German BND agent Marie Schmidt
Lupita Nyong'o as former MI6 agent Khadijah Adiyeme
Sebastian Stan as Nick Fowler, a CIA officer
Édgar Ramírez as Luis Rojas, a DNI agent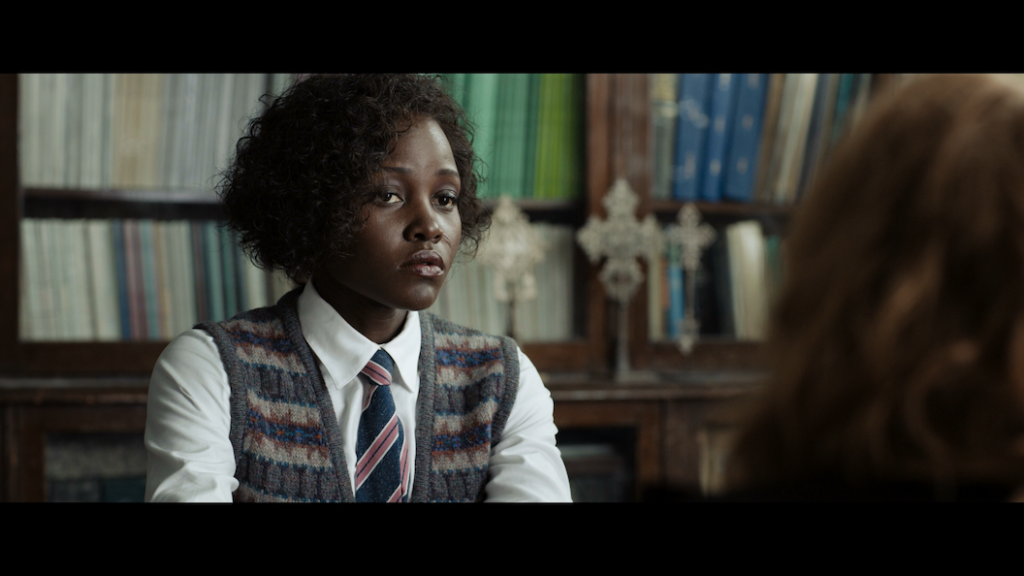 VIDEO QUALITY
The video is a 1080p AVC presentation that s incredibly clean. It has been captured by digital means and it makes the images have a smooth look. Textures are clearly shown as are the intricacies that are noticed in this format. Pours and facial lines stand out nicely. The colors are brilliant and bold in the settings but also in the clothing. Contrast is subtle and keeps objects separated. Skin tones are natural and warm.
AUDIO QUALITY
The audio is a lossless DTS-HD Master Audio 5.1 mix that is impressive. The gunfire has to be the standout with each round being felt in the sound field. Other effects in the action scenes are prioritized with the score. Ambient sounds make the scenes come to life and areas feel genuinely lived in. Dialogue is mostly focused in the center channel and is also prioritized with the rest of the mix. LFEs are solid as well.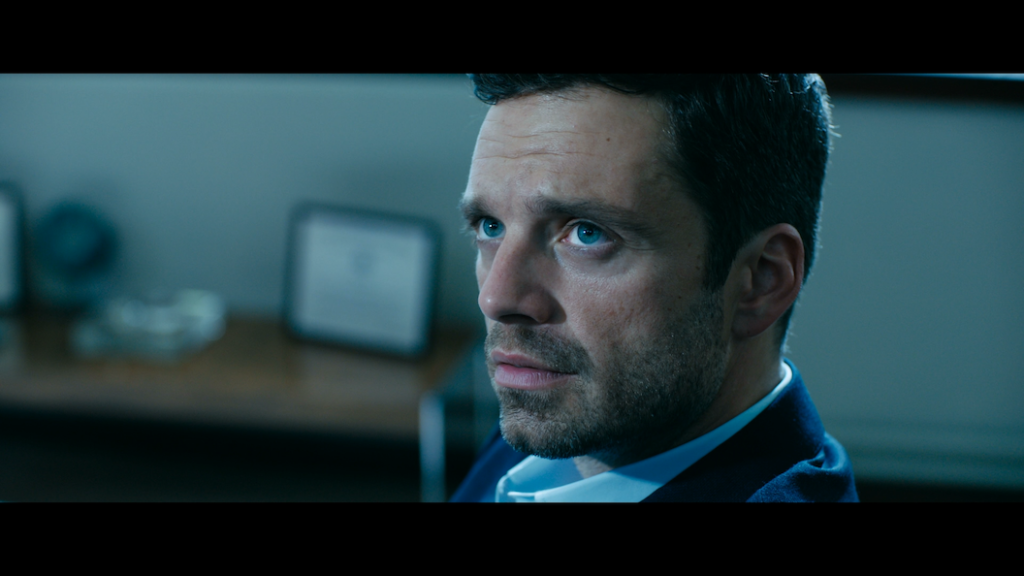 SUPPLEMENTS & PACKAGING
-Chasing Through Paris: This is a look at the stunts and filming in the various locations with Paris as a focal point.
-Action That Hurts: This looks at the cast creating a group of spies and all-around badasses for the movie.
-Reconstructing Marrakesh: This is the promotion of building the set to look like Morocco.
-Chaos at the City of Dreams: This looks at the main action sequence and the characters performing.
-VFX Breakdowns: This is a two-part extra that shows how the CG effects are used to finish the scenes.
-Deleted Scenes
Disc Details
2-Disc Set w/1 Blu-ray and 1 DVD
Slipcover included with the initial release
Running Time
123 mins
Edition Ratings
Rated PG-13
Region Coding
Region Free
Video Resolution
1080p AVC MPEG-4
Aspect ratio: 2.39:1
Audio Mixes
English DTS-HD Master Audio 5.1
French DTS-HD Master Audio 5.1
Subtitles
English SDH, Spanish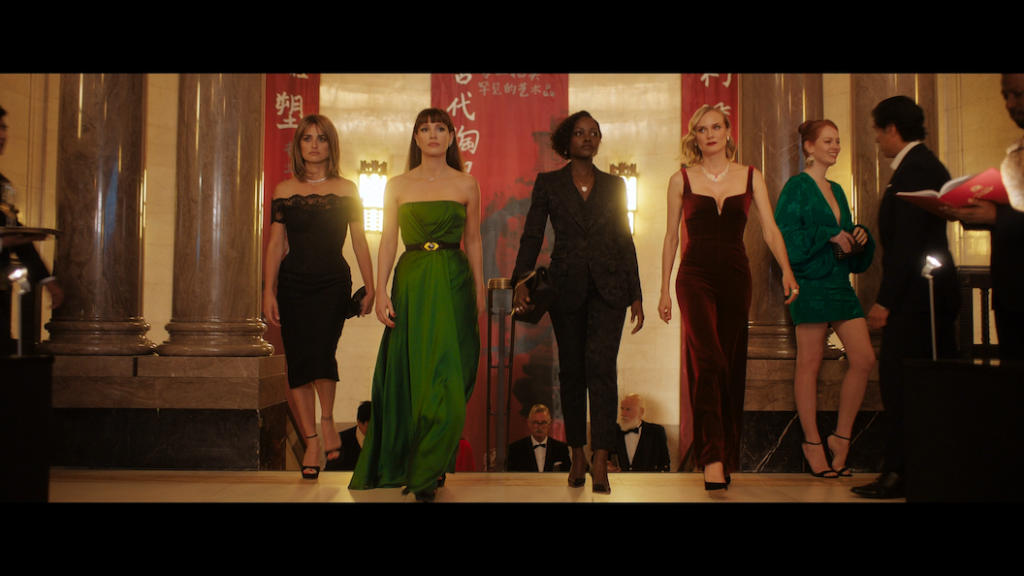 THE BOTTOM LINE
THE 355 is a good movie but it has so much potential to be more with the story, setting, and the cast. It is the very definition of the ensemble with loads of talent on screen. In my opinion, the Blu-ray is reference quality in both the audio and video. There is also a good amount of extras including some insight into the production. If you're a fan, curious about the movie, or want to see a solid Blu-ray release, give it a look.