On Thursday, March 31st, Vice Press will be releasing a very special limited edition, 24×36 inch version of Drew Struzan's artwork for Hellboy II: The Golden Army.
Originally commissioned by filmmaker Guillermo del Toro to promote the film on its release, the poster was previously only available as a giveaway print at New York Comic Con in 2008. Vice Press in collaboration with Drew Struzan, under license from Universal Studios, have reworked the art into two new limited edition versions; a regular movie poster edition of 450 featuring a gold hot foil stamped title and a variant art print edition of 250.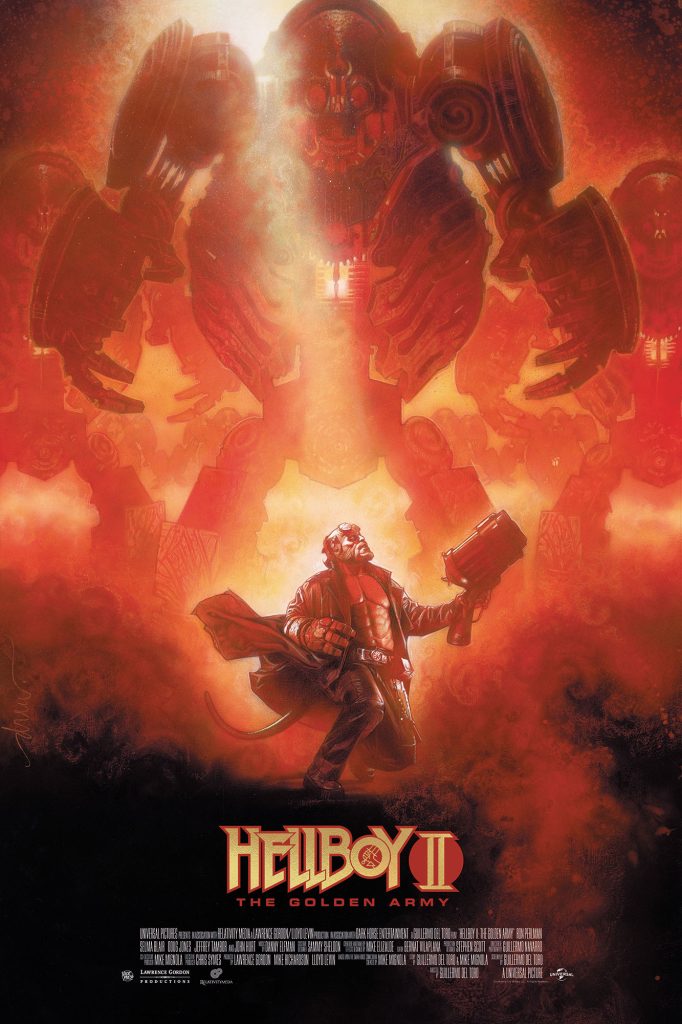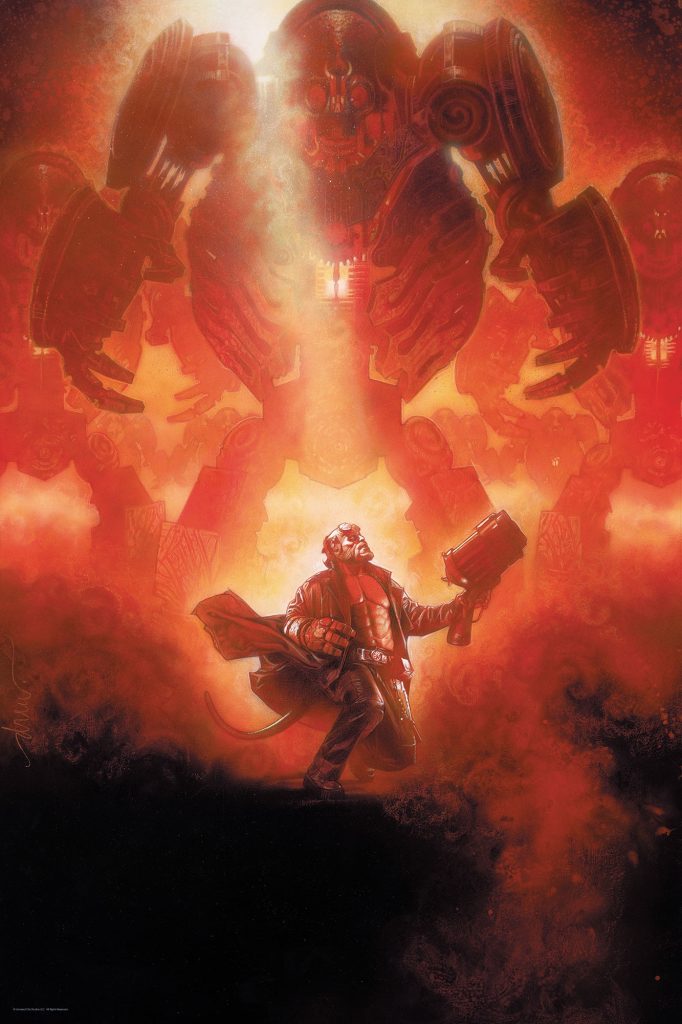 You will be able to pick up both versions of the poster on Thursday March 31st, at 6pm British Summer Time (1pm Eastern), from Vice-Press.com and from Sideshow Art Prints.