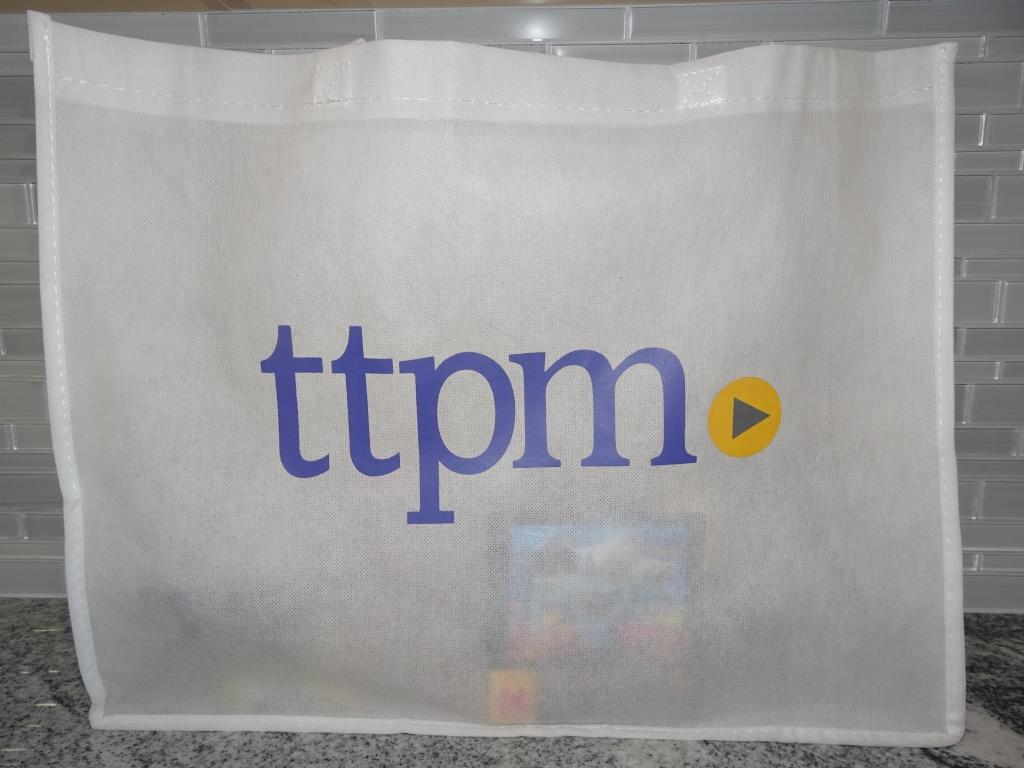 Today Toys, Tots, Pets, & More (TTPM) held their 2022 spring showcase. It's been almost three years since I have been able to attend a TTPM and this has only been their second live show since the Holiday 2019 show. It was therefore especially nice being able to come out and connect and re-connect with fellow press and company reps; something I especially missed over the last two years.
TTPM is the leading and largest video reviewer of Toys, Baby Gear, and Pet Products where consumers can research the best products for the best prices. They combine reviews (written and video) with live pricing comparisons, one-click purchasing, and product availability at major retailers. TTPM reviews more than 3,000 products yearly in their own studio and their YouTube channel is the #1 channel viewed by parents looking to be informed.
Typically the TTPM showcases start with a presentation of their most wanted of the season but as we are still getting back to a normal flow there was unfortunately no presentation this year. Instead TTPM showcased their most wanted on a few tables in the exhibit floor. Split into three categories the most wanted list covers entertainment, imaginative play, and outdoor play. As normal I focused on the items I felt are most relevant to Hi-Def Ninja but for a full list of the Spring 2022 most wanted toys feel free to head over to the TTPM Most Wanted site.
Some of TTPM's Most Wanted 2022 List Included:
Entertainment:
CoComelon My Friends Cody and Snack Time JJ – Jazwares
Disney Pixar Lightyear Blast & Battle XL-15 Vehicles – Mattel
Imaginext Jurassic World Mega Stomp & Rumble Giga Dino – Fisher-Price
Jurassic World Thrash 'N Devour Tyrannosaurus Rex – Mattel
Sonic the Hedgehog Green Hill Zone – LEGO
Disney Pixar Turning Red Many Moods of Red Panda Mei – Just Play
Imaginative Play
Lunar New Year Traditions – LEGO
5 Surprise Mini Brands Disney Store – Zuru
Squishmalls Fuzz-A-Mallows – Jazwares
As far as the exhibit floor I generally focused on the normal group of companies including Lego, Hasbro, Mattel, Build-A-Bear Workshop, and others
LEGO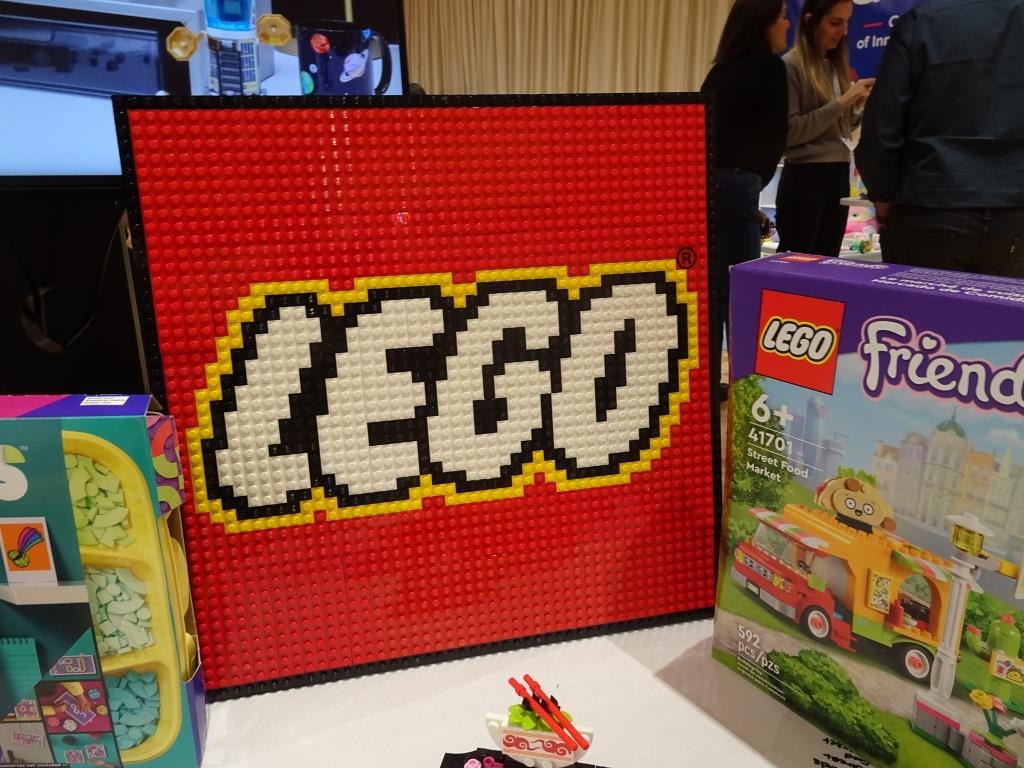 LEGO had two sets on TTPM's most wanted this spring a Sonic the Hedgehog Green Hill Zone set as well as a Lunar New Year Traditions set so clearly they have not lost a step in coming out with great products. Though there were no Star Wars, Harry Potter, or other licensed brands on display almost all of the sets at the TTPM showcase were new including their Dots, Friends, and City sets. Highlights to me were the Creator 3 in 1 Fantasy Forest Creatures set which lets you build an owl, squirrel, or deer and bunny as well as the Friends Space Academy set where LEGO has worked with NASA and actually has the NASA logo on the shuttle and the City Lunar Roving Vehicle inspired by the Artemis Lunar Rover Concepts, and finally the very zen Botanical Collection which included Succulents and an Orchid. One last item which was confirmed but not on display was the upcoming Ultimate Collector Series Luke Landspeeder; but hopefully more on that and other Star Wars products for May 4th and potentially Celebration.
Hasbro
https://hasbropulse.com
Hasbro is another brand I really enjoy covering wherever they end up. This year they were a bit light on the collectibles side at TTPM but they did show off a Power Rangers Dino Knight Morpher Electronic Toy, a Minecraft inspired NERF bow, and some neat Disney Junior Marvel Spidey Amazing Friends set of figures. Additionally Hasbro is letting you decide which classic Monopoly token makes its in-game comeback. Head on over and vote!

https://www.monopolytokenvote.com/en-us
Mattel
https://about.mattel.com/
On display at Mattel were products from a wide range of their lines including Barbie, American Girl, Mega, Fisher-Price, Hot Wheels, Mattel Games, Lightyear, and Jurassic World. Out of Mattel Games were an Uno All Wild game where every card is a wild card and a Uno Ultimate Marvel game where players players choose one of four character card decks featuring special powers they can use every turn.
For fans of the upcoming Lightyear movie Mattel had a Lightyear Blast and Battle XL-15 spaceship with a Buzz Lightyear pilot figure. A Sox robot companion feature plush was also a highlight which also repeats over 20 phrases.
Jurassic World products included a Capture 'N Crush Truck, Sound Slashin' Therizinosaurus, Break Out Dino Hauler, and a huge 12' inch high and 3 ½ foot long Super Colossal Giganotosaurus featuring realistic skin texture and color and extra-wide jaws that can swallow up to 20 mini dinosaurs.
Just Play
https://justplayproducts.com/
Just Play is a new company I ran across while at TTPM. Just Play has emerged as a leader in the children's consumer goods industry. Manufacturing toys for kids of all ages Just Play works with many top brands including Disney Consumer Products, Marvel Entertainment, Twentieth Century Fox and Nickelodeon.

On display were products from Disney Pixar's recent movie Turning Red incliding a deluxe 6' Meilin Doll which includes a fuzzy Red Panda Mei outfit, a Red Panda Mei Concert Plush, and Secret Journal.

Just Play also has a line of Doorables Multi Peek. These packs feature anywhere from five to seven figures; with series seven including 50 total figures from Beauty and the Beast, The Princess and the Frog, The Jungle Book, and Frozen Summer. Open the first door and find the Magic Key to learn how many figures are inside, then use the Magic Key to find the hidden Mickey Mouse Heads. Look for metallic from The Incredibles, pearlized translucent figures form Inside Out, and special edition color relveal characters.
Build-A-Bear Workshop
https://www.buildabear.com/
https://www.buildabear.com/collections/shop-by-character/wewearcute
25 Years of Heart & Hugs
At TTPM Build-A-Bear Workshop was on hand celebrating their 25th anniversary. A multi-generational, multi-dimensional global brand Build-A-Bear sells teddy bears and other stuffed animals and characters assembled and tailored to each owners preferences including different stuffed animals, along with varying scents, sounds, and outfits.
In addition to celebrating their silver anniversary Build-A-Bear was on hand showcasing their WeWearCute line. The colorful and stylish bears are inspired by TikTok's leading product content creators, WeWearCute bringing Emma and Ashley's fashion flair to teddy bear form. Check it out below!