From Grey Matter Art:
Marvel Studio's Series, Moon Knight wrapped earlier this month and we just loved the finale! Oscar Isaacs and Ethan Hawke's performances throughout the season were just amazing and while it's unclear if the show will continue, it definitely left the door open for more. But either way, It's great to see this character finally get the treatment it so seriously deserves. In celebration of the show's finale, we're releasing part 3 of our Marvel Comics Origin Collection with these 3 stellar pieces of Moon Knight artwork from Kyle Hotz, Alex Garner, & Clayton Crain! Celebrate everyone's favorite slightly "disturbed" superhero with these 3 fantastic posters printed on acid-free paper with archival inks!
Moon Knight Comics Origin Collection Pt. III Goes On Sale Tomorrow @ 1 PM ET. in the GMA Shop!
__________________________________________________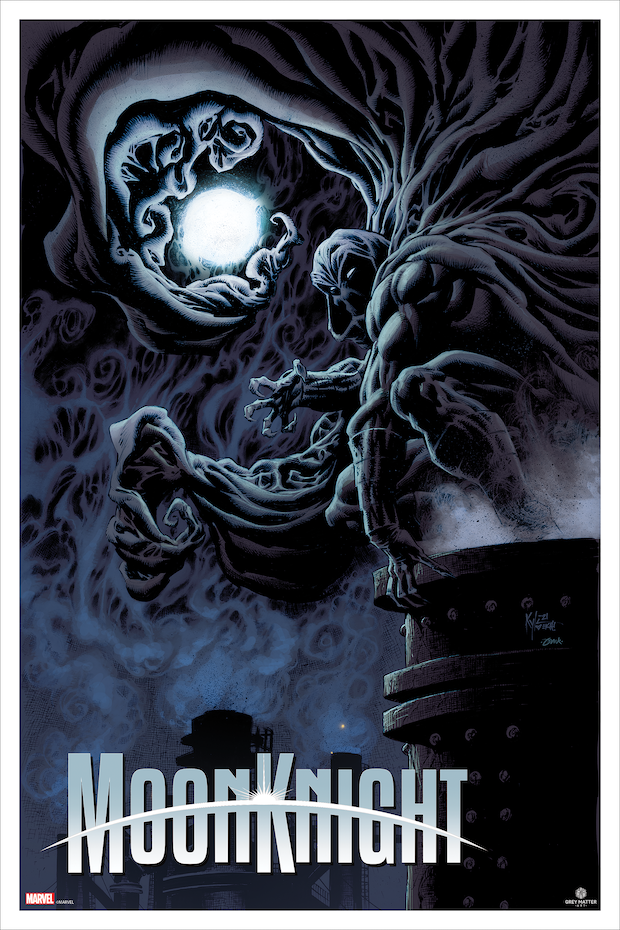 16″ x 24″ Hand-Numbered Fine Art Giclee (Acid-Free Cold Press Natural)
Edition of 100
Printed by Grey Matter Printing
$50
(10-12 weeks estimated shipping)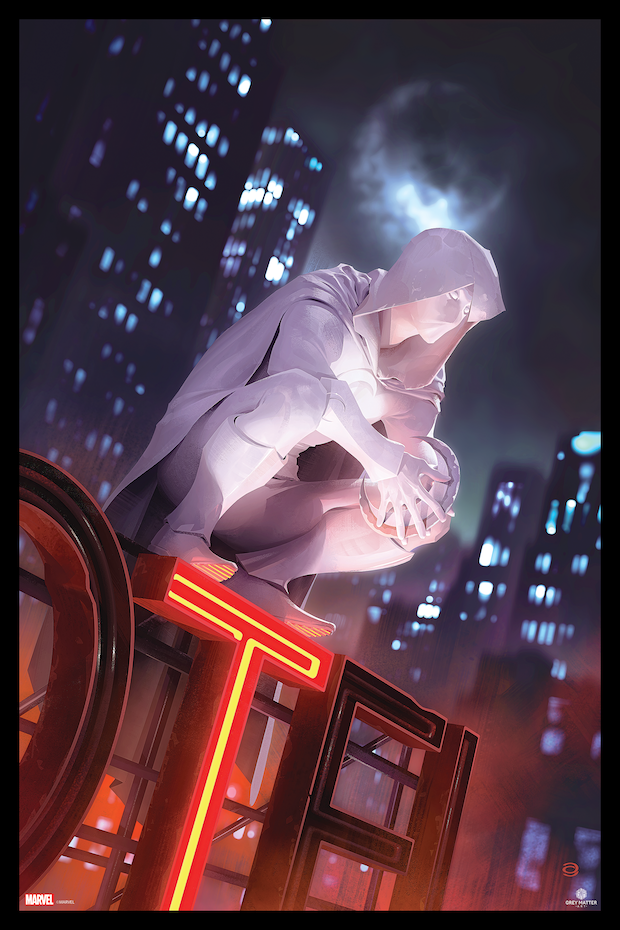 16″ x 24″ Hand-Numbered Fine Art Giclee (Acid-Free Cold Press Natural)
Edition of 100
Printed by Grey Matter Printing
$50
(10-12 weeks estimated shipping)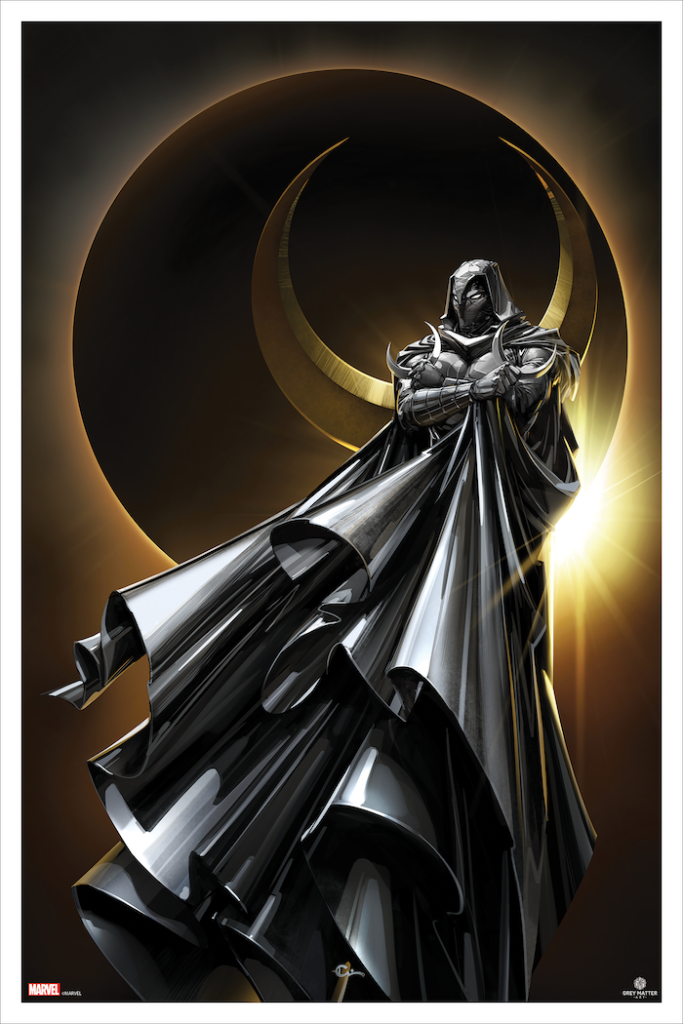 16″ x 24″ Hand-Numbered Fine Art Giclee (Acid-Free Cold Press Natural)
Edition of 100
Printed by Grey Matter Printing
$50
(10-12 weeks estimated shipping)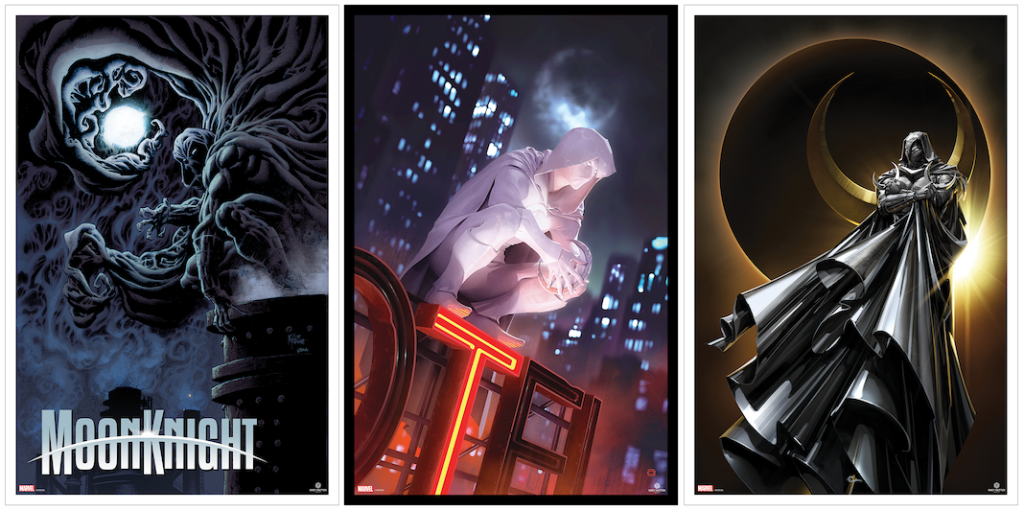 Moon Knight Pt. III Matching Number Set
16″ x 24″ Hand-Numbered Fine Art Giclee  (Acid-Free Cold Press Natural)
Edition of 100
Printed by Grey Matter Printing
$140
(10-12 weeks estimated shipping)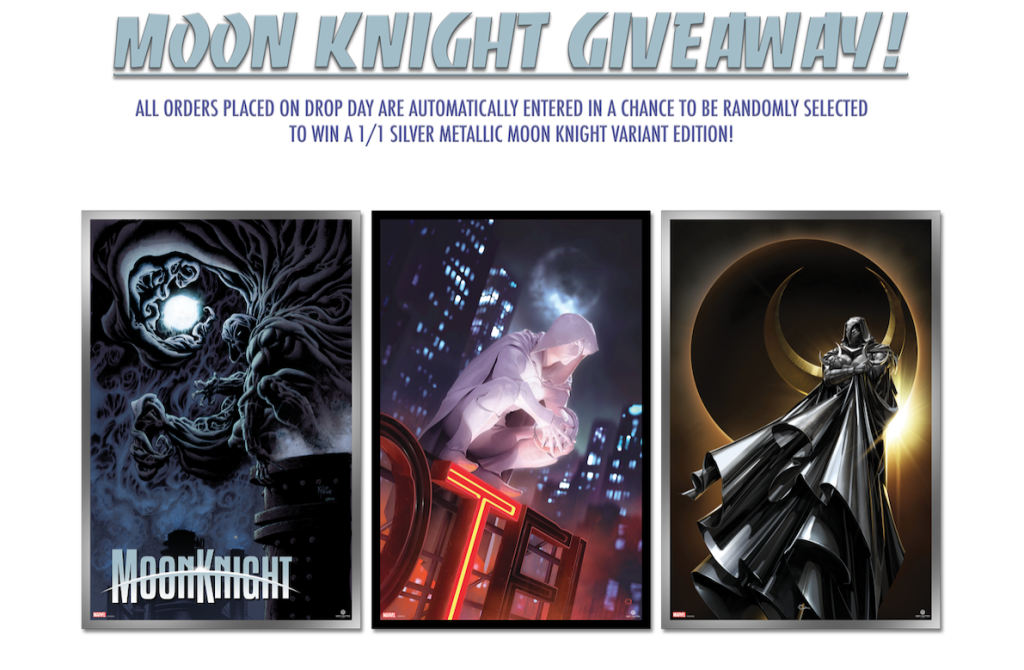 ______________________