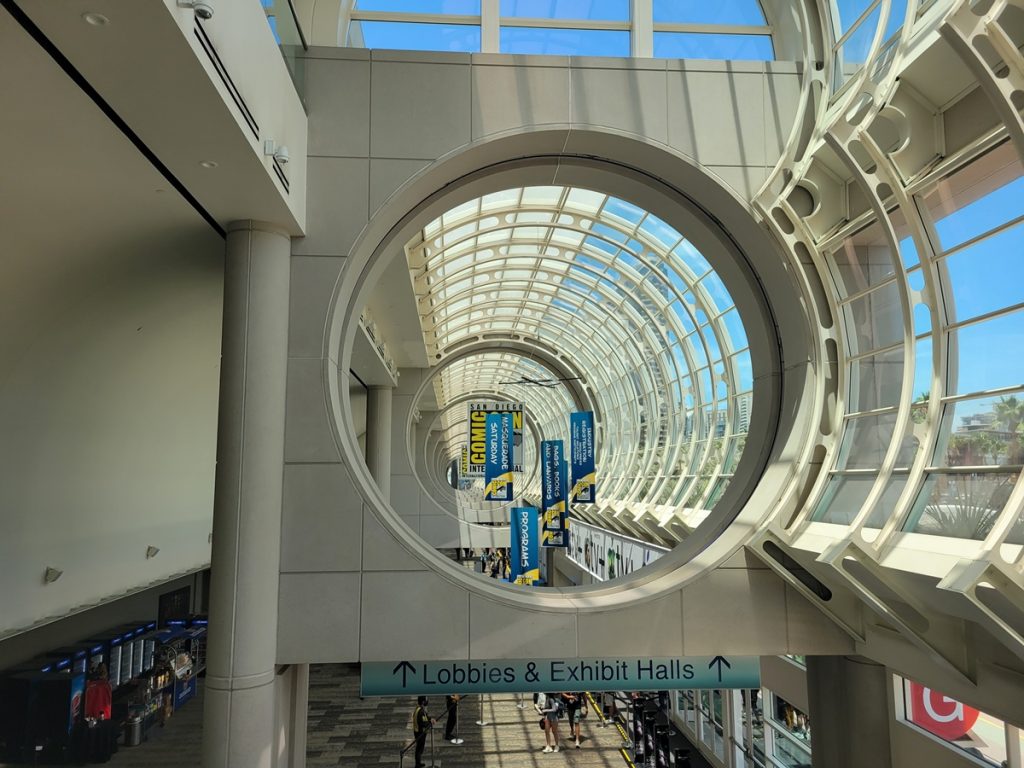 San Diego Comic-Con (SDCC), the premier US convention, was finally able to come back to an in person show after an almost three year break. While other conventions seemed may have only missed one of their annual shows SDCC was hit a but harder missing bother their 2020 and 2021 show and with only a smaller November show in 2021 the convention scene was very empty in the summer months.

Outside of going to the larger booths with huge displays another aspect of Comic-Con that I enjoy is seeing the artist and art galleries that attend the convention. As a collector of alternative movie posters it is great to see many of the top companies and artists in the area back at the convention exhibiting. Artists are the lifeblood of the comics industry and while my focus are more of the artists who are in the posters area many of them also work with many of the top companies across the board.

Here I'll be taking a look at a some of my favorite artists and art gallery booths on the floor.
Mondo
https://mondotees.com/
After recently being acquired by Funko Mondo packed up shop and moved over to the back corner of the convention floor and along with Funko and Loungefly created the Funkoville area. They also switched things up by going the Funko route of going into the pre-show lotteries. Mondo continued to release a slew of prints, vinyl, and toys at Comic-Con from a wide array of artists including Phantom City Creative, Akiko, Tom Whalen, Attack Peter, Tula Lotay, 100% Soft, and Mike Sutfin to name a few.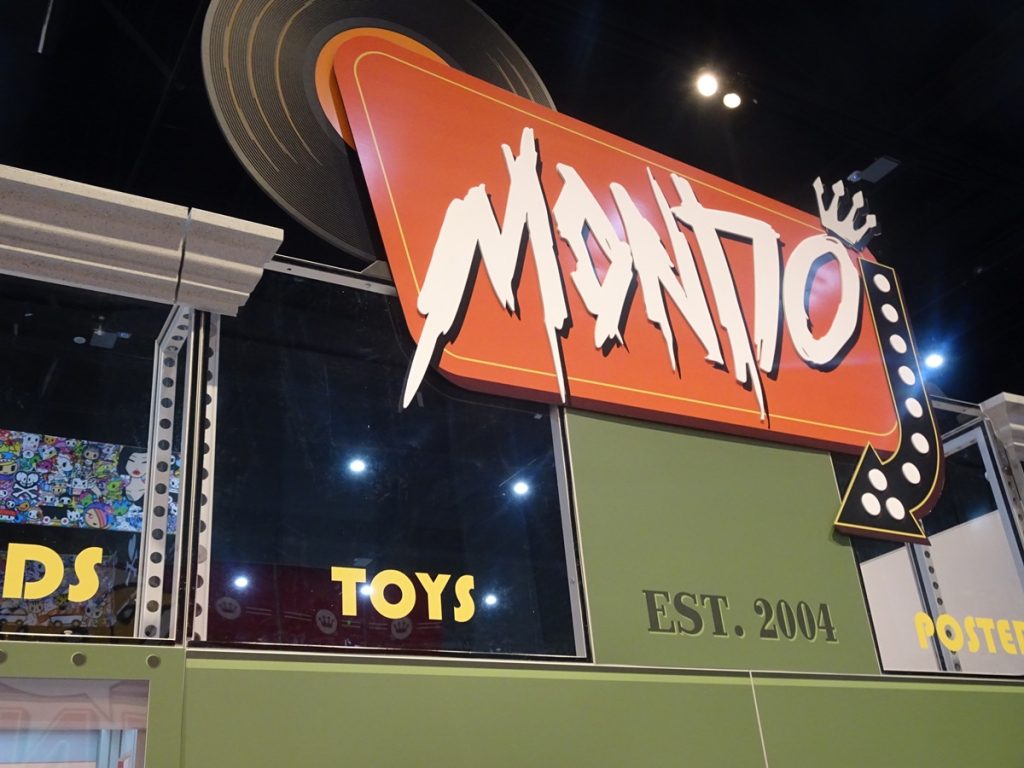 Spoke Art
https://spoke-art.com/
Spoke-Art always has a strong presence at comic cons and this year was their first time exhibiting in San Diego. Spoke-Art continued to work with top artists in the poster game including Attack Peter, Anne Benjamin, Felicia Chiao, Joey Feldman, Rory Kurtz, AJ Masthay, Murugiah, Rucking Fotten, and Marq Spusta.
Hero Complex Gallery
https://hcgart.com/
Hero Complex is usually very quiet leading up to their convention appearances and then suddenly you pass their booth and you see they have a host of new posters at their booth. For SDCC 2022 they had offerings from Baret Chapman, Matt Ryan Tobin, Craig Drake, Kevin M. Wilson, Vance Kelly, Rheem Davis, Nick Charge, and Danny Schlitz.
Jason Edmiston
http://jasonedmiston.com/ With every convention Jason brings a new set of prints in his popular Eyes Without A Face series with this convention including a Mr. Freeze, Batman: The Animated Series, Mankind, Minions, and more. Along with the EWAF Jason also had the originals and pencils for sale along with a few of his posters.
A few artists who were at Celebration were also neatly grouped together on the show floor at Comic-Con.
Brian Rood Art
https://brianrood.com/
Brian was displaying dozens of original paintings across his portfolio from various franchises including Star Wars, Marvel, DC, and The Walking Dead. The Walking Dead being one of his favorite properties as he can convey many of the different themes from the show in his art.
Cliff Cramp Illustration
https://www.cliffcramp.com/
Cliff Cramp had a host of originals and prints of his Star Wars, Disney, Marvel, and even Stranger Things artwork.
Russell Walks Illustration
http://russellwalks.com/
Fresh off of having designed the 2022 Badge Art for Star Wars Celebration, Russell Walks had an amazing assortment of Star Wars and pop culture pieces including a really neat Ziggy Stardust skate deck.
Jerry Vanderstelt
https://www.store.vandersteltstudio.com/main.sc
VanderStelt Studio was on hand with several Wars, Indiana Jones, and Lord of the Rings pieces.