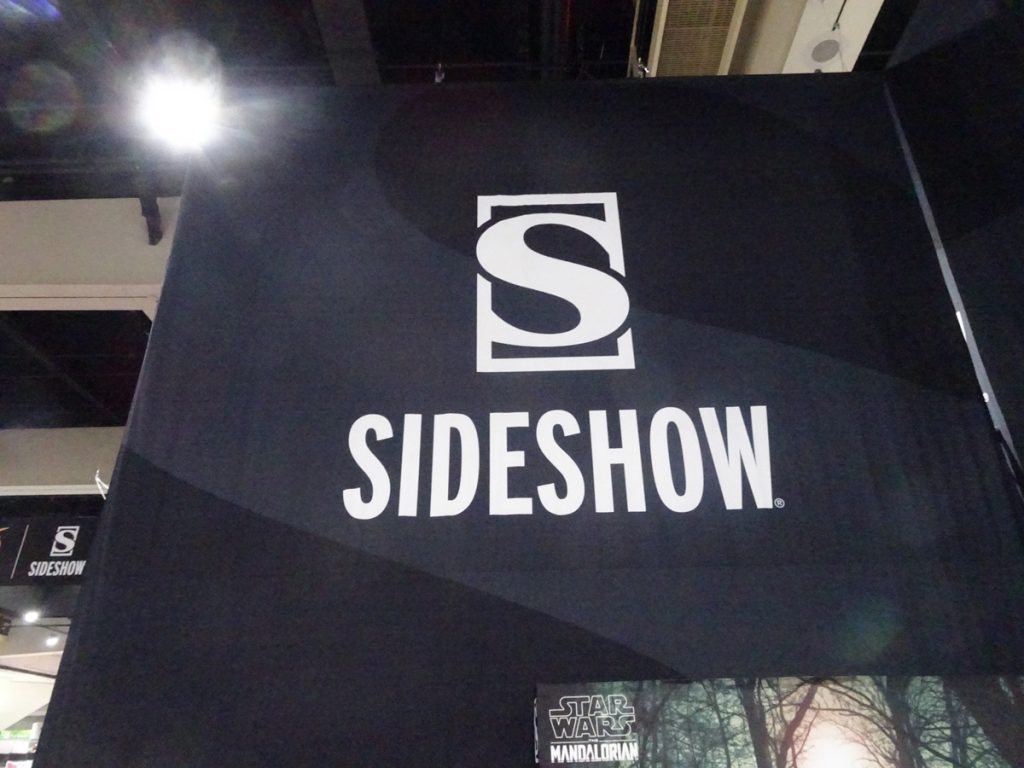 Sideshow collectible is known for producing some of the highest quality and extreme accuracy collectible out there. If you are getting serious about collecting figures or statues in almost any fandom there is almost no way you can avoid their offerings. Their booth at any convention is always jam packed with fans viewing their vast array of life-size statues, premium format, sixth scale figures as well as designer toys and art prints. Sideshow is also a distributor for a number of companies including Hot Toys, Iron Studios, and Tweeterhead so they are the biggest and best game in town.

While over the last two years Sideshow has done a very good job at creating coverage of their products through their own Sideshow Con there is nothing like being on the convention floor and walking their booth space yourself to see all their products in person. Along with their own Court of the Dead series, which I am a huge fan of, they have licenses from almost every property you can image including the likes of Disney, Marvel, Star Wars, DC, Harry Potter, Lord of the Rings, Blizzard, Alien, Predator, and Terminator almost all of which were represented at their booth.
Whereas at Star Wars Celebration they only focused on Star Wars and particularly Attack of the Clones and the new Disney Plus series at San Diego they were able to display an extremely wide array of Star Wars products as well as a bit of products from across all their properties . Below, by property, is a view of the Sideshow booth, though I do encourage you to check out the Sideshow Con coverage here.
Star Wars
Marvel
DC
Lord of the Rings
Miscellaneous Properties