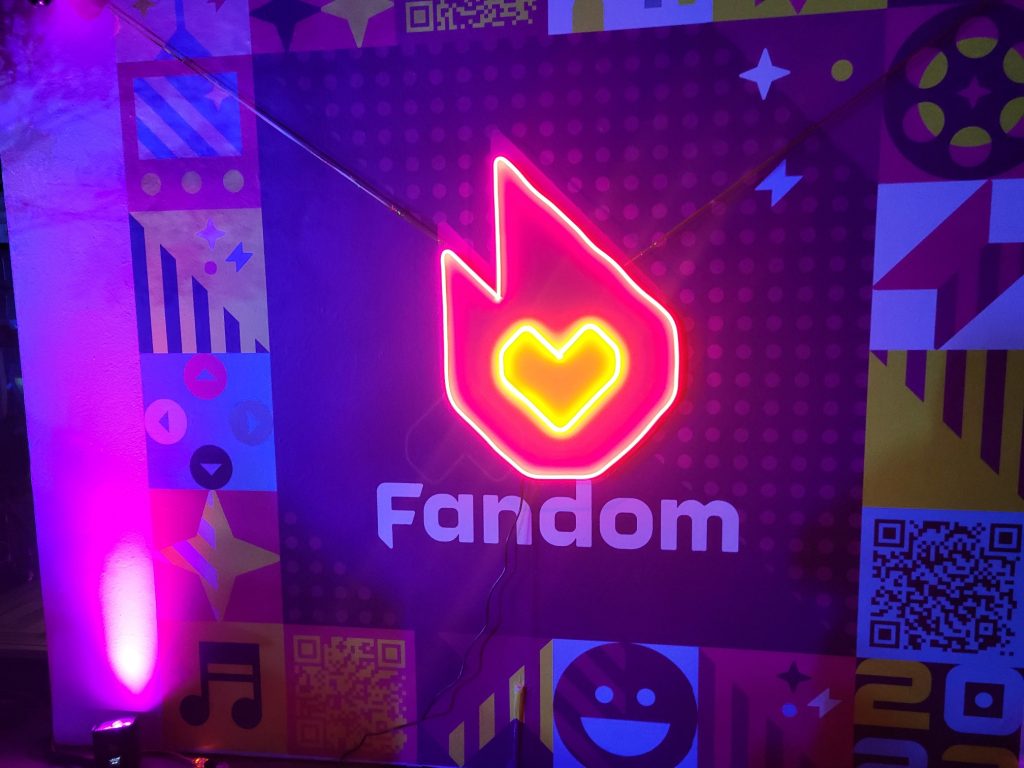 Over the last few years one of the things I've really begun to embrace as an entirely new way to experience conventions is the party atmosphere. My main focus in the past when attending conventions was the general thrill and excitement of running around the show floor collecting the highly sought after convention exclusives and swag as well as sitting in on the major Hall H panels. However, as I've evolved so have my tastes and as I really wanted to have new experiences after hour events and parties, especially exclusive ones, have opened up a whole new way for me to take in San Diego Comic-Con. To that end one thing I really want to do at Comic-Con this year was to relax a bit more and mingle with some friends, some of whom I have not seen since the previous Comic-Con, but still have a premium type experience and this is where the Fandom party comes in.
Fandom, the world's leading platform for in-depth information on entertainment, gaming, and pop culture, is host to one of Comic-Cons most exclusive parties. If you are lucky enough to get a ticket in the half-a-minute before they are gone the party offers one of the most exclusive experiences at the convention. It is the perfect evening for fans, industry, and celebrities to interact and relax after a long day at the convention.  
Partnering with Paramount+ and graphic novel publisher Z2 Comics the Fandom party promised to deliver an immersive event and upon checking in at Float in the Hard Rock Hotel fans immediately found that to be true when they received a collectible event lanyard which also included a Pinfinity AR Fandom pin which allowed attendees to get Fandom Selfie filters added to their photos and Paramount+ themed wallpaper to better remember their evening. Attendees also received a scavenger hunt card which offered prizes to fans who were first to turn it in. The space was also decked out to celebrate Star Trek, Halo, and Beavis and Buttthead from Paramount+ including themed photo booths, arcade games, activations, and drinks and food. Z2 Comics also had a themed space with a wall of their published titles and a table with some cool swag.
While some attendees started off the night relaxing others stood themselves behind a red rope and watched as TV, voice, and wrestling celebrities arrived to walk the red carpet and be interviewed by news sites. Some of the guest list included Emily Hampshire (Schitt's Creek), Ray Santiago (Ash vs. Evil Dead), Tom Kenny (Spongebob Squarepants), Rosemary (TNA Impact), Geri Courtney-Austien (Better Call Saul), Ruth Connell (Supernatural), Penny Johnson Jerald (The Orville), and the Vampire Academy cast consisting of Kieron Moore, Sisi Stringer, Daniela Nieves, Jonetta Kaiser and André Dae Kim.
Once the sun set and the red carpet wound down it was time for Don Diablo to DJ a set and send the party into overdrive. It really became a party atmosphere as some celebrities hung around and enjoyed the night, snapping selfies with fans or just chilling in a more laid back VIP area while Don did his set.
Sadly things eventually have to wind down and everyone had to say goodbye and get back to Comic-Con life. All things considered Fandom completely delivered on its promise of hosting a premier exclusive event and now having attended it for the first time ever I hope to be able to experience it again next year. Personally, my only regret was not sneaking a Fandom pillow out of the party. Maybe next year if they will have me back!