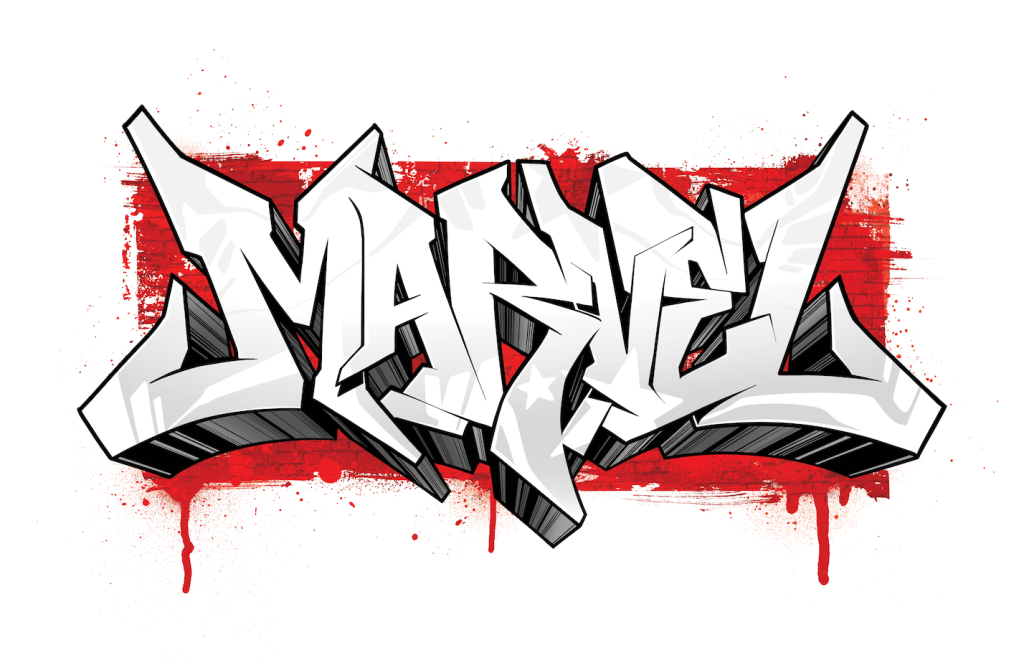 From GMA:
Greetings, we have a fantastic release for you all this week! We're featuring 3 thrilling posters by 3 equally fantastic comic artist's today to bring you The Miles Morales Trilogy Collection! From the talents of Mike Mayhew, Mateus Manhanini, & Greg Horn we are pleased to bring you 3 beautiful unique pieces of Miles Art, with each one as stunning as the next. Individually or as a set, these 3 covers will make a beautiful addition to any collection. All posters are 16″ x 24″ Limited Edition,

Fine Art Giclees, printed on acid-free paper with archival inks

! See below for full details. 
The Miles Morales Trilogy Collection Goes On Sale Tomorrow @ 1 PM ET. GMA Shop!
________________________________________________________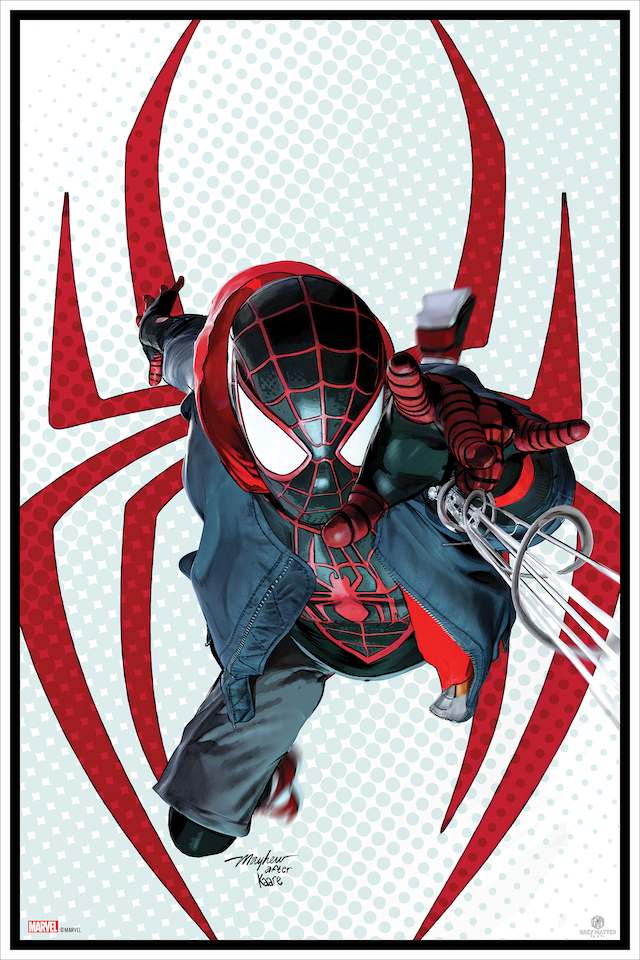 16″ x 24″ Hand – Numbered Fine Art Giclee (Entrada – Rag Bright)
Edition of 175
Printed by Grey Matter Printing
$50
(10-12 weeks estimated shipping)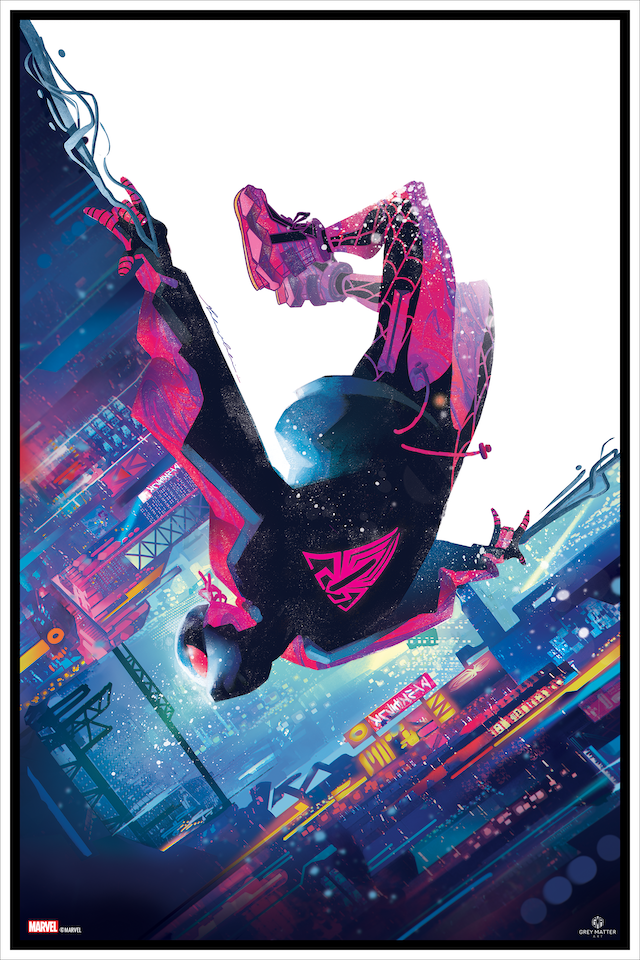 16″ x 24″ Hand – Numbered Fine Art Giclee (Entrada – Rag Bright)
Edition of 175
Printed by Grey Matter Printing
$50
(10-12 weeks estimated shipping)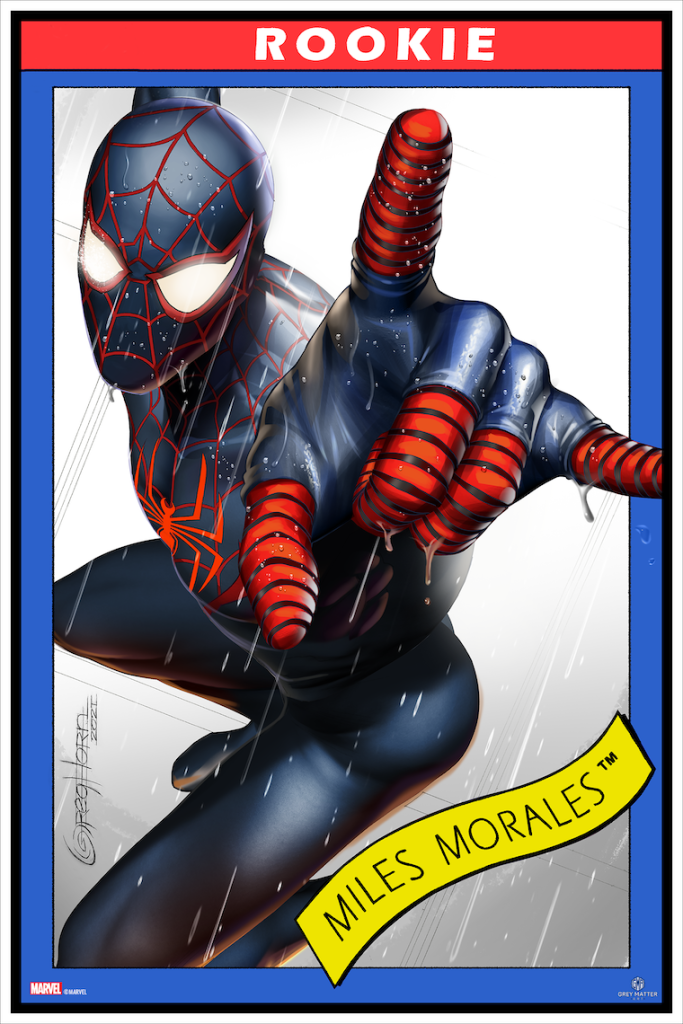 16″ x 24″ Hand – Numbered Fine Art Giclee (Entrada – Rag Bright)
Edition of 175
Printed by Grey Matter Printing
$50
(10-12 weeks estimated shipping)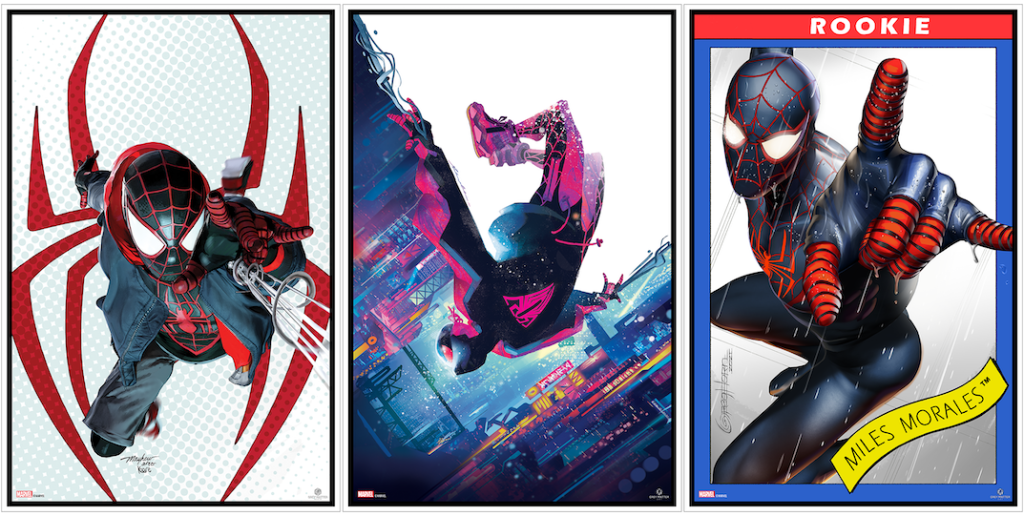 The Miles Morales Trilogy Collection Matching Number Set Edition
16″ x 24″ Hand – Numbered Fine Art Giclee (Entrada – Rag Bright)
Edition of 175
Printed by Grey Matter Printing
$140
(10-12 weeks estimated shipping)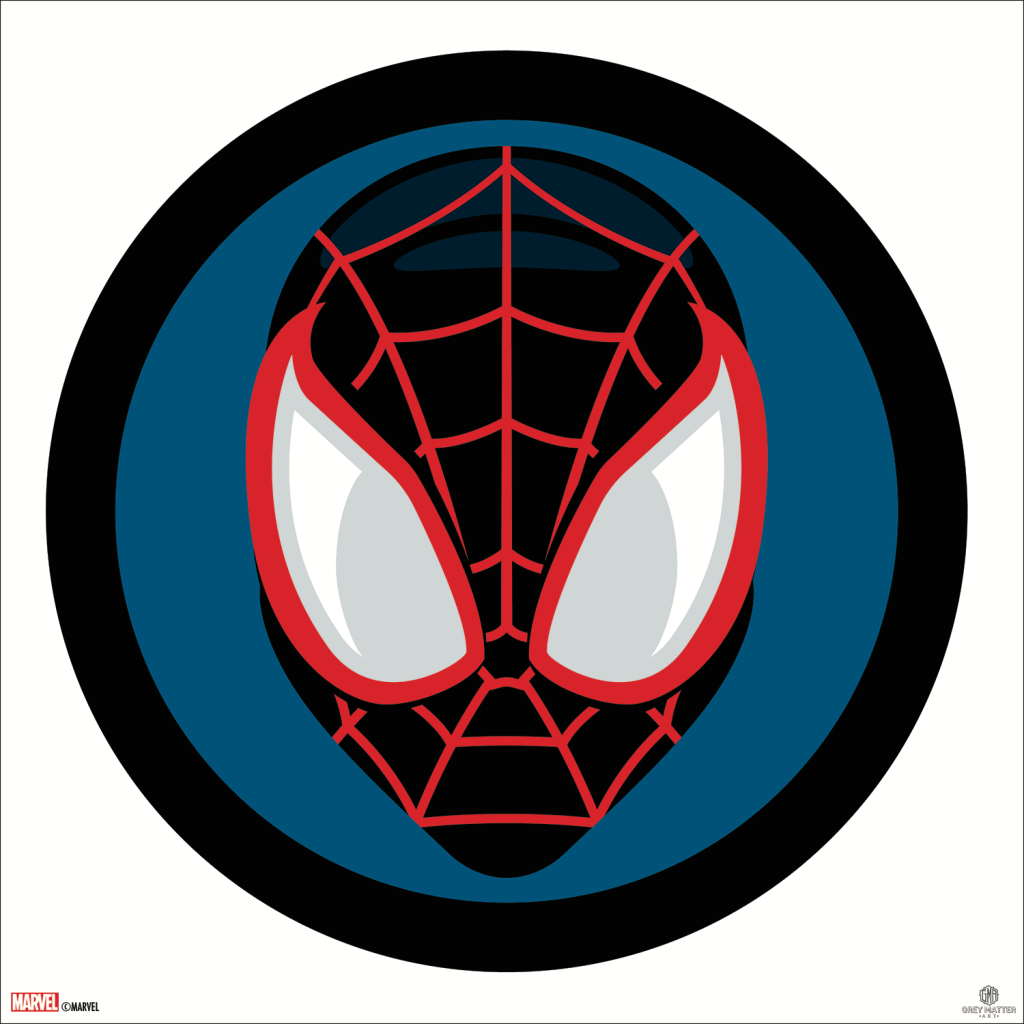 Miles Morales Handbill
5″ x 5″ Limited Edition Handbill
(Day 1 Orders will receive with purchase)
(10-12 weeks estimated shipping)
______________________