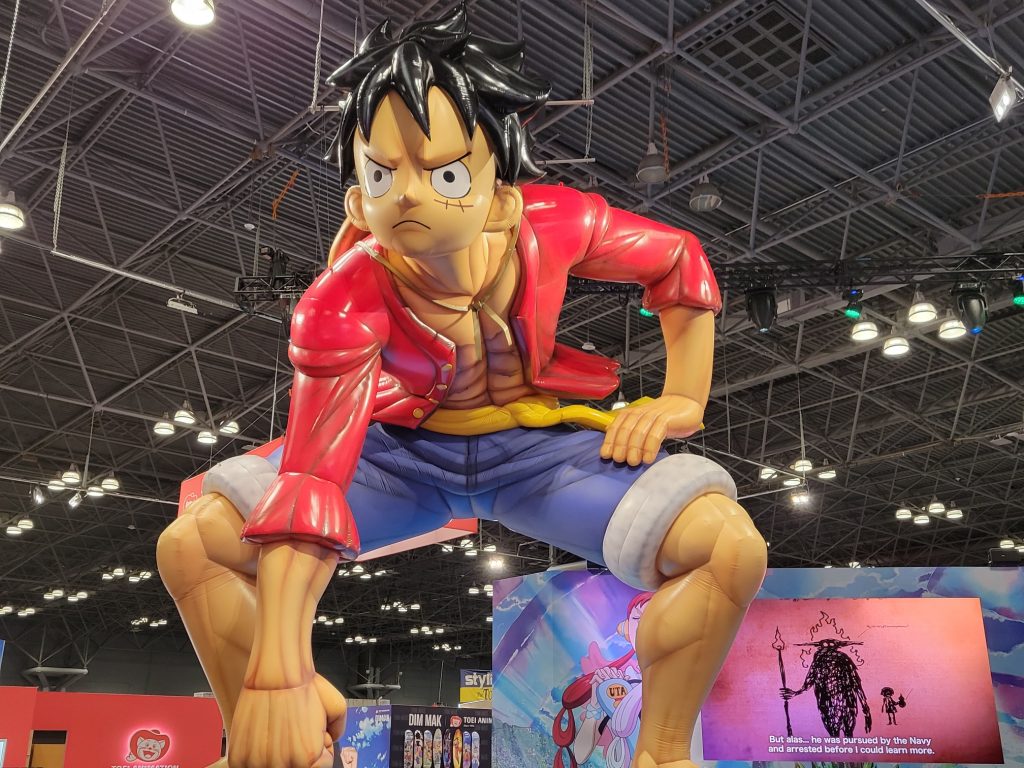 At New York Comic Con this year Bandai had one of the largest presences I have ever seen from a company at a convention. Spanning multiple large booth it felt at times as though they had their own min-convention within the larger confines of show. Bluefin is a leading North American master distributor of toys, collectibles, novelty and hobby products. They have an extremely diverse catalog of licensed products across the US, Hong Kong, and Japan and are the official exclusive North American distributor for Bandai Collectors, aka "Tamashii Nations" Bandai Hobby, and more. From Gundam and Dragon Ball to One Piece, Studio Ghibli, and Nanoblocks there were no parts of their company left in the lurch.

Tamashii Nations represented with a display of figures across multiple product lines including a Samurai Boba Fett, Squid Game, Sailor Moon, and Marvel.
Dragon Ball had a large display with figures and photo opportunities.
The Gundam Base Pop-Up offered fans the opportunity to get their model kits throughout the weekend.
In the Demon Slayer section a display showcased a number of Figarts figures and Figarts mini as well as Proplica's (replica props) of swords wielded by the characters in the show.
Nanoblock was a new area of Bandai that was brought to my attention. These miniature brick building sets create detailed 3D works of art but are manufactured to the highest tolerances and are available in a host of properties including Pokemon, Sonic, Dragon Ball Z, Kirby, and more.
Another big hit was the Mega Cat Project which turned your favorite Bandai format into your favorite feline form such as Nyaruto and Nyandam.
A demogorgon was on display to help promote the Stranger Things line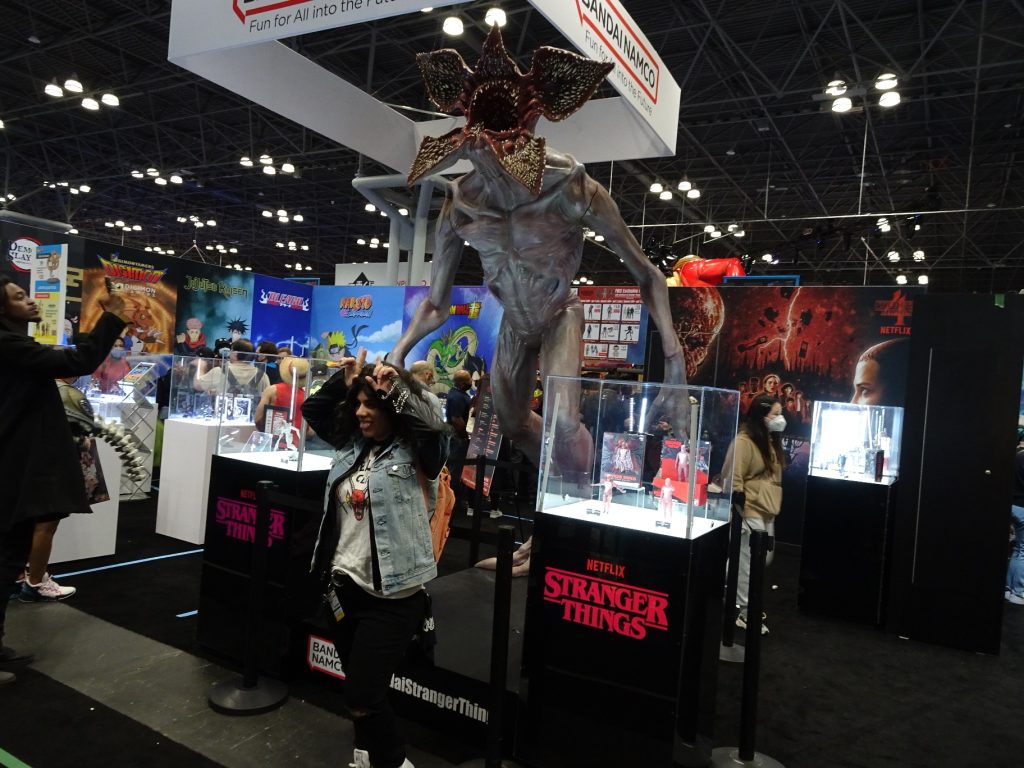 Nothing was quite as well represented as One Piece with three separate areas of the floor one for the main show, another area dedicated to the upcoming game One Piece Odyssey, and a huge Luffy figure to promote the One Piece Film Red movie. There was certainly enough One Piece to go around at NYCC.