Group Buy Close Date

16.9.2020
Release thread:
Joker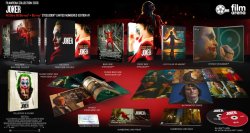 Members who will sign up for both GBs (E1 + E2 + E3)
will get these two editions packed in a free HARDBOX fullslip.
Please remember this information when planning your shipping combination.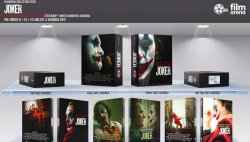 Price: 1500 CZK
Paypal Fee: 7% - 105 CZK
HDN GB Fee: 7,5% - 120 CZK

Total: 1725 CZK


After the payment was completed please send an email to llenc@seznam.cz with following information in the subject of the email: :

* PURCHASED ITEM
* HDN USERNAME
* NAME
* COLLECTABLE NUMBER (if you have one)



JOKERE1/ carllenc / Karel Lenc / 001


When purchasing we strongly recomment doing so in incognito mode via Google Chrome due to some technical errors which can result in copies not being added to the GB list, hence not ordered.