The Savage Ninja!
Super Moderator
Premium Supporter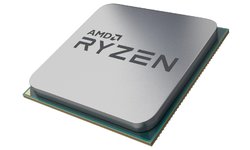 courtesy of Engadget

With last year's Ryzen processors, AMD made a grand re-entry into the world of high-performance desktop computing. Now its improving on those designs with its second-generation Ryzen chips, which are a bit faster and more efficient. And, due to fan demand, AMD is also throwing in free "Wraith" coolers with every CPU. The big takeaway this year: AMD is in an even better place to compete with Intel.

The highest end Ryzen model is the eight-core Ryzen 7 2700X, which replaces the 1800X and 1700X from last year (honestly they weren't that different). With a base clock of 3.7GHz, and a boost speed of 4.3Ghz, it's faster than the 1800X, which ran between 3.6Ghz and 4Ghz. The new chip is also a much better deal at $329, compared with the $399 and $499 launch prices of the 1700X and 1800X. In comparison, Intel's six-core i7-8700K sells for around $350.

At the more affordable end, there's the six-core Ryzen 5 2600, which will go for $199. It's clocked between 3.4Ghz and 3.9GHz, and it should be a solid competitor to Intel's similarly priced Core i5-8500. The new chips are built on AMD's 12 nanometer Zen+ architecture, so you can think of them as a slight upgrade over last year's models. Its true platform followup, Zen 2, is expected to debut next year.

AMD is keeping full details about the new Zen chips under wraps until their April 19th launch. But it did reveal a few tidbits: They'll run on its new X470 AM4 chipset, and they'll support its StoreMI technology, which can speed up disk performance by linking together SSDs, traditional hard disks and RAM.