#TheLaw
Super Moderator
Premium Supporter
Release date:
August 30
September 28, 2018
Purchase links:
Full Slip - Lenti - Full Slip 4K - One Click (Pre-order from June 25 at 2 PM till July 1 - Korea Time) -
Check your local timing HERE
Price: $37.99

(Lenti or Full Slip)

- $53.99

(4K Full Slip)

- $129

(One Click - 300 copies)


Group buy: Hosted by cooey Lenti - Full Slip - Full Slip 4K - One Click
Notes:
WEA steelbook. KimchiDVD exclusive numbering card and sticker will be attached only on KimchiDVD website. One click carton box is limited to KimchiDVD only, limited to 300 sets.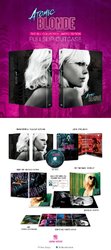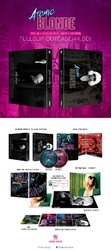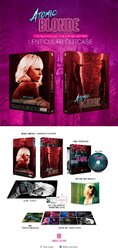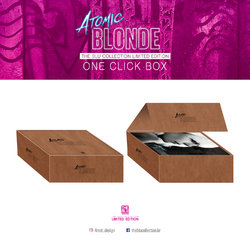 We are so sorry that the release date of the <Atomic Blonde> Steelbook has been postponed from 31st of August to 28th of September 2018 due to problems in the production process of steelbook and 4K UHD disc.

We are currently reviewing to provide <Atomic Blond> badge to buyers purchased as a compensation.


The Blue Collection and Kimchidvd will do our best to make the best quality items and keep the production schedule.

We apologize again for your inconvenience.
Last edited by a moderator: