Pop!/Movies/TV Mod
Moderator
Premium Supporter
MARVEL UNIVERSE VARIANT PLAY ARTS -KAI- DESIGNED BY HITOSHI KONDO CAPTAIN AMERICA
$149.99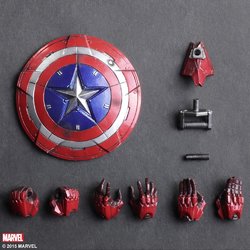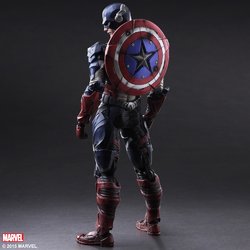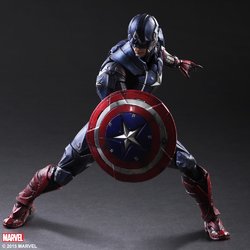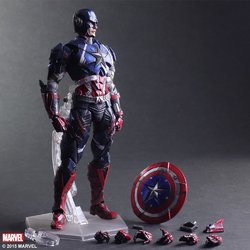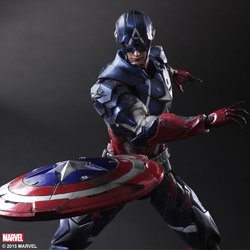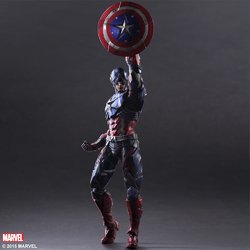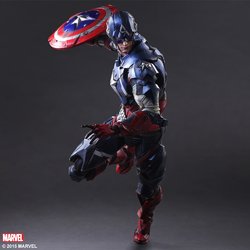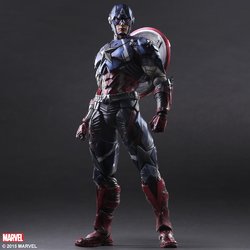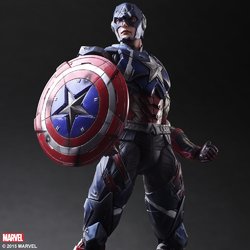 SUPER HEROES RE-IMAGINED BY PLAY ARTS KAI CRAFTSMANSHIP.
Clad in a star-spangled red, white and blue, Captain America is the embodiment of patriotism.
His iconic costume gets our distinctive variant touch and is rendered in the form of a protective armor to showcase and elevate his awe-inspiring presence. His signature round shield maintains its classic colors, and can be placed either in his hand or on his back with ease. The joints have a wide range of motion for dynamic posing, including him wielding his shield as a projectile weapon, giving you the option of recreating Captain America's characteristic moves. The paintwork is very realistic as well, evoking the gritty situations the Cap had gone through: chipping of the paint from fierce battles, burn marks from explosions, remnants of dirt and grime. These elements and a modern interpretation of the character takes this action figure to another level!
Figure includes display stand.
Release:
January 2nd, 2016
Figure Size (inches):
W5" x D 2.4" x H 11"