In The Heart Of The Sea Numbered Black Barons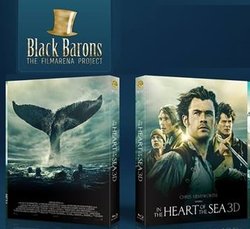 Release Date: 31.3.2017

Release thread: In The Heart Of The Sea
Price: 1125 CZK (Czech Koruna) (approx. €)

Price Details: 1000 CZK (Box) + 60 CZK (Group Buy Fee) + 65 CZK (Paypal Fee)

CONDITIONS

HDN exclusive limit for GB maximum TBC copies
GB limit:
1 copy
per member.
IF SIGNED UP NO BACKING OUT!
I am sourcing these for collectors and not for someone to make profit from it so I hope I wont see any of these end up on Ebay or for triple the price in trading sections,otherwise I reserve the right to remove you from all my current and future group buys.
Sometimes I dont have the option to pick any collectible number I want, I just work with what I get. I will do my utmost to match numbers for some of you, but it is not guaranteed and by entering this group buy you accept this rule.

A friendly reminder: if you are not sure you will be able to pay for this GB please dont sign up. This has been going on for quite some time and its slowing me down when someone will sign up only to later inform me (if at all) he cant afford to pay for it. Thank you.
PAYMENT
Only accepting payment via paypal and only in CZK (Czech Koruna). Buyer pays fees.
Invoice for each title has to be paid separately
(please do not combine multiple payments into one).
Invoices with payment/shipping information will be sent out via PM closer to release date.
SHIPPING
Combining with titles from my other group buys is available (
maximum 4 FACs per package
). You will be getting invoice via PM for the FAC(s) you signed up for. In these invoices you will find two shipping options:
SHIP NOW or COMBINE
(instructions on how to use them are detailed in invoice, please read carefully as everything is explained in that invoice, message me or @Collector03601ONLY if very necessary.

SHIPPING RATES - Shipping calculation already includes packing fee + paypal fee.

Europe:
1 to 2 FACs (1000g) 1st class recorded delivery - 330 CZK
3 to 4 FACs (2000g) 1st class recorded delivery - 480 CZK

Rest of the world:
1 to 2 FACs (1000g) 1st class recorded delivery - 420 CZK
3 to 4 FACs (2000g) 1st class recorded delivery - 640 CZK

Combining limitation is maximum 4 FACs per package
WHEN SIGNING UP PLEASE STATE IN YOUR POST WHICH COUNTRY YOU ARE FROM.


IMPORTANT: I don't speak English so if you will need to ask me something please make sure to include @Collector03601in that conversation as he will assist me with translations etc.


ENJOY!
1. FR @amicro 54
2. US @Askari23 340
3. NO @Azur87 138
4. UK @bigry
5. US
@blurayfanatic
6. BR @boobymcgee 197
7. UK @BRU1Z3R
8. US @capricornio34232 232
9. CA @ckman88
10. TH
@comewhatmay
152
11. SWI @damnernsaduak 131
12. US
@Dano
90
13. SG
@Francis168
14. HU @Friedel Tamás 320
15. UK @GoDo 180
16. JP @GoldenEye0915 380
17. US @howarmat 19
18. US
@jeffster15
75
19. TH @Lanesra 336
20. PT @lost 132
21. UK @mactaylor
22. UK @marcnotrust
23. IT @Mary72
24. UK @munkideluxe
25. IRE @paulboland 390
26. US
@phishphan192
192
27. UK @pioneer 141
28. DK @psymon 22
29. FI @Ranavalone 33
30. UK @reisspsy 385
31. GB leftovers 194
32. US @Robert Dillard
33. DE @SpecialCollector89
34. IN @ssl71 471
35. UK @Steelbookzombie 130
36. JP
@takebo
43
37. DE @TheCollector86
38. US @TheStixter 196
39. US @wjasoncul 302
40. DE @xCranky German
41. UK @Zeefy 115

HDN FEE PAID 30.3. 41x $2 total $82
Last edited: