Love, Rosie E2

Numbered

FilmArena Collection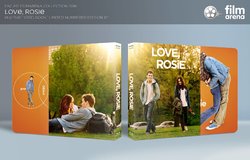 Release Date: TBA (2016)

Release thread: Love,Rosie
Price: 760 CZK (Czech Koruna) (approx. TBC €)

Price Details: 700 CZK (SteelBook) + 60 CZK (Group Buy Fee)

CONDITIONS

HDN exclusive limit for GB maximum 130 copies
GB limit:
1 copies
per member.
IF SIGNED UP NO BACKING OUT!
I am sourcing these for collectors and not for someone to make profit from it so I hope I wont see any of these end up on EBAY or for triple the price in trading sections,otherwise I will be removing you from all my current and future group buys. Also if amount of group buy copies is very low I can favor collectors over re-sellers and members who are buying additional copies directly from FilmArena.

I cant pick any number I want, I just work with what I get. I will do my utmost to match numbers for some of you, but it is not guaranteed and by entering this group buy you accept this rule.
PAYMENT
Only accepting payment via paypal and only in CZK (Czech Koruna). Buyer pays fees.
Invoice for each title has to be paid separately
(please do not combine multiple payments into one).
Invoices with payment/shipping information will be sent out via PM closer to release date.
SHIPPING
Combining with titles from my other group buys is available (maximum 4 titles per package). You will be getting invoice via PM for the steelbook(s) you signed up for. In these invoices you will find two shipping options: SHIP NOW or COMBINE (instructions on how to use them are detailed in invoice, feel free to message
@Collector03601
with any questions).
New shipping/combining options wont affect your previous requests, but if you are still going to pay for any of the newer titles (Edward, Pixels, Dredd, Martian) please use these new instructions to pay for shipping. Thank you
Costs of the shipping are staying the same just the way of paying is different. The reason for this change is that the number of releases are being increased, larger amount of members participating in GBs and cosntant requests to change titles being combined, which is no longer bearable due to the amount of work included. Thanks for your understanding.
SHIPPING QUOTES -
Shipping calculation already includes packing fee of 50 CZK + paypal fee.
Europe:
1 to 2 steelbooks (1000g) 1st class recorded delivery - 307 CZK
3 to 4 steelbooks (2000g) 1st class recorded delivery - 456 CZK
Rest of the world:
1 to 2 steelbooks (1000g) 1st class recorded delivery - 392 CZK
3 to 4 steelbooks (2000g) 1st class recorded delivery - 615 CZK
Combining limitation is maximum 4 steelbooks per package.
WHEN SIGNING UP PLEASE STATE IN YOUR POST WHICH COUNTRY YOU ARE FROM.

IMPORTANT: I don't speak English so if you will need to ask me something please send a private message or tag @Collector03601 who is helping me out with this GB and will be answering all your questions/queries/requests for me.


ENJOY!
EU/WORLD

1.6. 1. SK @Collector03601 PAID
18.5. 2. CA @Actarus
31.5. 3. NL @SK117
19.5. 4. BR @boobymcgee
1.6. 5. UK @jammmy
31.5. 6. US @jharm
1.6. 7. UK @JackRegan

26.5. 8. CR @nantuko
24.5. 9. CA @Netclone
26.5. 10. FR @residentevil
11.

24.5. 12. DE @empi77

9.6. 13. CY @harry

15.6. 14. ES @max steelbook

24.5. 15. UK @GoDo PAID (combine with 1x E1 Love Rosie #21)

18.5. 16. UK @Ricardo13

2.6. 17. FI @Hamill82

16.5. 18. FR @Hooltra PAID (Combine with Love Rosie E1 #27, The Last Stand #110, Black Mass #20

23.5. 19. IT @blumetal

8.6. 20. FR @mehdi283 combine with other GBs

29.5. 21. UK @Mickle_89 PAID (combine with Black Mass #73 + F4 E1 + F4 E2)
15.5. 22. US @Dano PAID (combine with Last Stand #35/#90? + Black Mass #211/#90)
31.5. 23. FI @Ranavalone

24.5. 24. UK @Apedemak
1.6. 25. US @bantha11 combine with other GBs

15.11. 26. US @smokinace
30.5. 27. NL @vampire75 PAID

22.5. 28. HU @Friedel Tamás

8.6. 29. FR @Bunk
21.6. 30. US @ALICEINC combine with Love Rosie E1 + Love Rosie E3
31. US @Joanie Mason
8.6. 32. UK @Sajid Ali

23.5. 33. IT @Warmachine

22.5. 34. ES @popolac PAID

16.5. 35. CZ @tomasg

19.5. 36. ES @Miguelmf PAID combine with other GBs

2.6. 37. UK @jasonupham
19.5. 8. US @TheStixter

6.6. 39. US @Jaxxx
1.6. 40. SWE @pacman

31.5. 41. DE @Jeek combine with Love Rosie E1 + Love Rosie E3

23.5. 42. UK @ricster
31.5. 43. US @Askari23

24.5. 44. US @Bubba Fatt

21.7. 45. TH @goufcustom PAID combine with other GBs 54

25.5. 46. TH @ryan11

24.5. SHIP NOW /2/ 47. CA @BLUCanadian PAID combine with Love Rosie E1

29.8. 48. KR @Seung bok

30.5. 49. US @mackyboy

31.8. 50. ISRAEL @thebestRH combine with Love Rosie E1 + Black Mass
30.6. 51. PL @galareta2332 PAID

10.6. 52. UK @Bruce287 combine with Everest UN
31.8. 53. TH @athana
54.

14.6. 55. US @dead000 PAID combine with Love Rosie E2 34

24.5. SHIP NOW 56. CA @Philacup PAID

17.5. 57. TW @chlove0916 combine with Pixels

6.6. 58. SWI @damnernsaduak

59. CA @Dan

10.6. 60. MA @K.i.T. PAID combine with other GBs

HDN FEE PAID 2.4. 60x $2 total $120

GB CLOSED 15.3.16
INVOICE 18.3.16
PAYMENT DEADLINE : 31.3.16

Last edited: