Contributor Steels/Arrow
Contributor
Premium Supporter
Release Date:
28th March 2016
Purchase Links:
UK
Arrow Films
(
Sold Out
)
Price: £32.99
Release Date:
11th April 2016
Amazon UK
Price:
£64.99
HMV
Price:
£49.99

USA
Release date:
12th April 2016
Purchase Links:
Amazon USA
Price:
$69.95
UK RRP: £64.99
US SRP: $99.95
Author:
Ben Wheatley (Introduction), Anthony Nield (Editor)
Binding:
Hardback
Pages:
246
Dimensions:
22 x 2.8 x 28cm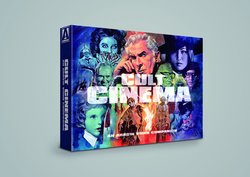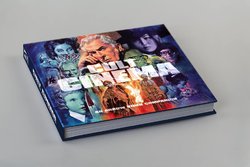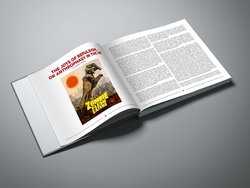 This book will be available from various retailers
Cult Cinema: An Arrow Video Companion (Limited Edition) Hardback
Arrow Video is one of the foremost distributors of cult cinema on DVD and Blu-ray. From the classic to the obscure, the Arrow Video collection encompasses all styles and genres: horror films and Westerns, science fiction and sex comedies, yakuza epics and neo-noirs, the subversive, the transgressive and the unclassifiable.
This hardback volume brings together 25 of the world's leading genre experts and critics to guide you through the multi-faceted beast that is cult cinema. Exploring the stars, the filmmakers and the trends, Cult Cinema: An Arrow Video Companion provides an intriguing trip down the less well-trodden paths of filmdom.
Featuring the writing of: Robin Bougie, Michael Brooke, Paul Corupe, David Del Valle, David Flint, Kevin Gilvear, Joel Harley, David Hayles, Pasquale Iannone, Alan Jones, Tim Lucas, Michael Mackenzie, Maitland McDonagh, Tom Mes, John Kenneth Muir, Kim Newman, James Oliver, Vic Pratt, Jasper Sharp, Yvonne D. Sims, Kenneth J. Souza, Mike Sutton, Stephen Thrower, Caelum Vatnsdal, Doug Weir.
With an introduction by filmmaker Ben Wheatley (Kill List, High Rise, Free Fire)
Cover Illustration: Graham Humphreys
Last edited: