Super Moderator
Super Moderator
Premium Supporter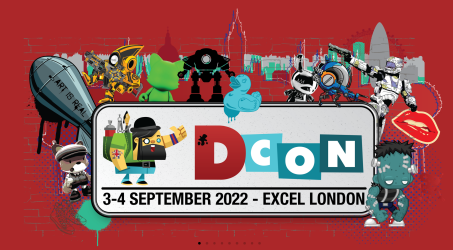 September 3 and 4, 2022
ExCel London
Making its debut to London, Designer Con showcases the creative energy of independent artist and designers who make and create collectible toys; wearable art like custom designed trainers; together with urban, underground, exclusive art.
designerconuk.com
DesignerCon is an annual art and design convention that brings together artists, manufacturers, distributors, and retailers in the designer toy, vinyl art collectibles market. DesignerCon has grown to incorporate everything in the design world including wearable art, limited edition streetwear, plush, 3-D printed art & Indie designer toys, and both fine and urban art.
We are a celebration of all aspects from the world of design. This is a hugely successful show hailing from the LA, that is making its 2nd edition in London on 3-4 September 2022! Join us in a fun, safe, comfortable environment for fans, artists, and vendors to meet.