Release date:
TBA
Purchase links:
Viavision (not live yet)
Price:
TBA
Notes:
Limited to 1500
We are extremely excited to announce this special upcoming release, collecting together six films from one of the most important and influential filmmakers of modern cinema – Walter Hill.
1975 Hard Times
1978 The Driver
1981 The Long Riders
1987 Extreme Prejudice
1989 Johnny Handsome
2006 Broken Trail
Limited Edition 6 Disc Hard box edition. 1500 copies.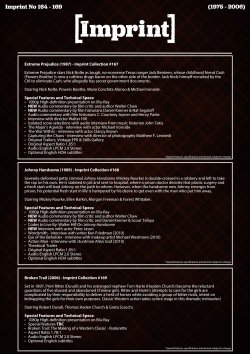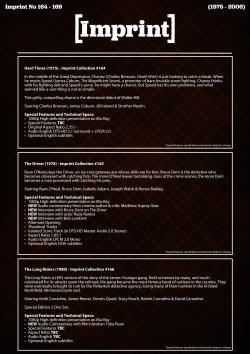 Last edited by a moderator: