Super Moderator
Super Moderator
Premium Supporter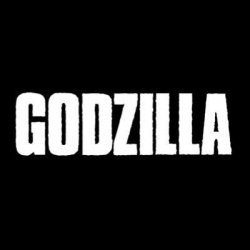 Leading up to the iconic kaiju's 66th birthday on November 3, Toho International, Inc. reveals a slew of Godzilla brand and licensing announcements to help fans celebrate Godzilla Day in ways like never before. The company announces a batch of all-new episodes to drop weekly for its popular "Godzilla Tales" series, which has garnered more than 325K views to-date. Toho also unveils new Godzilla-themed licensing collaborations in gaming, apparel, collectibles and more categories.
"Fans of Godzilla roar louder than any community I know, and we still want to make sure they are able to commemorate their favorite character in exciting new ways," said Lora Cohn, Managing Director, Toho International, Inc. "With more people online than ever, now is the perfect opportunity to treat fans to the hilarious 'Godzilla Tales' series, while also filling the gap between our major theatrical release next year with 'Godzilla vs. Kong.' We are thrilled with the seamless collaboration of our licensees to deliver even more meaningful experiences and products to fans."
"Godzilla Tales" recently dropped as a surprise and delight for fans, bringing Godzilla classic monsters to screens everywhere in bite-sized formats. The series uses iconic footage from dozens of Godzilla films, reformatted into a series of episodes that capture the fun and adventure Godzilla is known for. With nearly 20 episodes ranging from spoofs to original themes, these lighthearted shorts are for fans from all walks of life.
Watch episodes of "Godzilla Tales" out now, with new episodes dropping weekly on the
Nerdist YouTube Channel
now through the end of the year:
●
Godzilla Tales: Challenge All Monsters
-- Never pick a fight with the big guy. Trust us on this.
●
Godzilla Tales: Monster Lobsterfeast
-- You're gonna need a bigger butter dish.
●
Godzilla Tales: G-90REX
-- Stomping a city? Always hit the gym and get those gains with Godzilla and friends.
●
Godzilla Tales: Godzilla & Son Exterminators
-- Got a big problem with creepy crawlies? This team blows rings around the competition.
●
Godzilla Tales: Godzilla World Tour 2020
-- The shows are awesome, but the encores really bring the house down.
●
Godzilla Tales: G-SURANCE
-- Giant monsters cause giant problems. Make sure you're covered.
●
Godzilla Tales: Godzilla Spa
-- Destroying cities is hard work. Unwind like a true King or Queen of the monsters would.
●
Godzilla Tales: It's Ghidorah!
-- From the makers of "My Three Heads" comes next season's sitcom!