Super Moderator
Super Moderator
Premium Supporter
Alex Pardee
brings his world of the Brightmares to Santa Monica, CA this Halloween weekend! According to recently discovered documents by Pancake the Clown, a meteor has crashed into Toon Town carrying a mysterious stranger and none of the toons will ever be the same again!
Join us this weekend in Santa Monica for our Halloween pop up art show, featuring all new original paintings, limited edition prints, apparel, and more! As an added bonus our friends at
Copro Gallery
will also be hosting a Halloween party with artist
Chet Zar.
Both shows open the same night and are located next door to each other!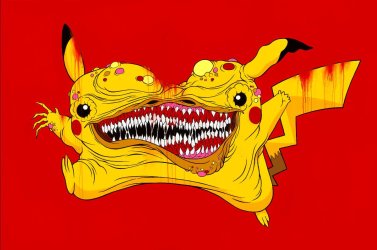 Halloween Costume Contest & Party:
Friday October 28th, 5pm - 10pm
Co-hosted with Copro Gallery & Chet Zar
Alex Pardee's Pumpkin Painting Party:
Saturday, October 29th, 3pm to 5pm
General Admission:
Friday October 28th: 5pm - 10pm
Saturday October 29th: 10am - 6pm
Sunday October 30th: 10am - 6pm
Location:
Bergamot Station
Building Bridges Art Exchange, Unit F
2525 Michigan Avenue, Santa Monica, CA
Google Maps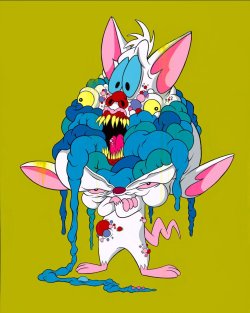 Alex Pardee
No-Longer The Brain
, 2022
acrylic on canvas
60 x 48 in
Alex Pardee
No-Longer The Minions
, 2022
acrylic on canvas
72 x 60 in