Contributor Steels/Arrow
Contributor
Premium Supporter
Release date:
September 28, 2018
Purchase link:
Single Steelbook
-
Full Slip Hardbox
-
Lenticular Hardbox
-
Blu Box
(Includes both Full and Lenti Hardbox editions) - (Pre-order July 13 at 8 PM UK time).
Find your local timing HERE
Price:
£16.99 (Single Steelbook) - £28.00 (Full Slip Hardbox) - £28.99 (Lenticular Hardbox) - £70.00 - (Blu Box)
Notes:
Full Gloss. Metallic details to the guns & shotgun shells. Debossed title (Front). Debossed areas to the police badge (Back).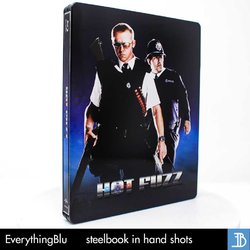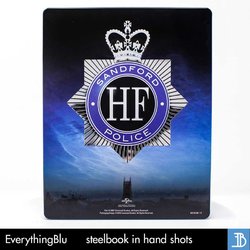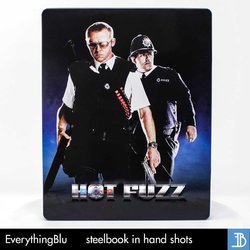 Everything Blu Facebook

Release Schedule (SUBJECT TO APPROVALS!) - We would like to let you know our direction over the next few releases and as stated above, these are subject to approvals. We are taking on board suggestions of movies without steelbook releases but we need some sort of foot in the market before doing so. However, some of those titles have already been brought up in a meeting today, so hopefully we can progress further with those soon.

This schedule is planned to have full Exclusive SteelBook designs (Not just flipped artwork exclusivity). All would feature the same setup as Shaun of the Dead; Full Slip, Lenticular & Blu Box.

Casino EE 002
Hot Fuzz EE 003
Oblivion EE 004
The Worlds End 005

Thank you to everyone supporting us, please let us know you thoughts on the titles above!!
Last edited: