Ltd. Ed./Birthdays/Video Game Mod
Moderator
Premium Supporter
Lionsgate Eyes 'Hunger Games' Movie Prequel
Source:
THR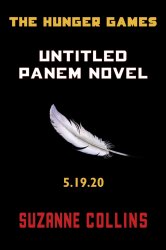 Lionsgate is eyeing a Hunger Games prequel movie as trilogy writer Suzanne Collins has a new novel set for release in May 2020.

"As the proud home of the Hunger Games movies, we can hardly wait for Suzanne's next book to be published. We've been communicating with her during the writing process and we look forward to continuing to work closely with her on the movie," Joe Drake, chairman of the Lionsgate Motion Picture Group, said Monday in a statement.

Scholastic plans to release a new Hunger Games novel next year, a prequel set 64 years before the start of the original Hunger Games novel series and timed for the reaping of the Tenth Hunger Games.

A Hunger Games prequel has long been talked about at Lionsgate as a possibility, and the studio earlier licensed the film property to theme parks and live concert tours being built around the movie franchise.