Super Moderator
Super Moderator
Premium Supporter
We are having a Black Friday sale this year with big savings on our in stock poster catalogue, new posters available, and rare archive prints from the Flat File!
Save big at Mad Duck this weekend! We are offering 25% off most of our existing in stock posters! There will be over 200 different posters available as part of the sale!
We will also be digging into the Flat File! There will be Sold Out and Rare Archive posters offered as part of the sale. Check back often as product will be added throughout the weekend!
In addition to the sale, we are thrilled to offer a brand new Robocop poster by the amazing Paul Mann! There will be a timed poster, limited variant, and a few low run surprise foils! Come early!
Here are the key details around the Black Friday sale and the Robocop drop:
The Black Friday sale begins Friday, November 25th at 12AM ET! The sale will end Cyber Monday, November 28th at 11:59PM ET.
The Robocop by Paul Mann Poster drop will happen Friday, November 25th at12PM ET!
The Timed Robocop poster will be available from Friday, November 25th at 12PM ET through Cyber Monday, November 28th at 11:59PM ET.
Posters from the Flat File will drop throughout the weekend. Check back often!
To read more about the sale and Robocop release, check out the blog
HERE
!
*Please note. The new Robocop by Paul Mann Posters, Pre-Reserve Posters, and the Flat File prints are excluded from the 25% discount.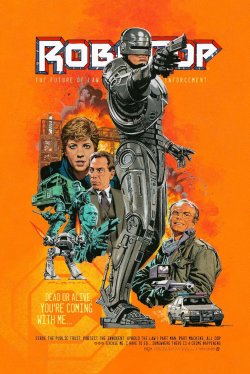 Timed Edition, 24x36 screen print, $75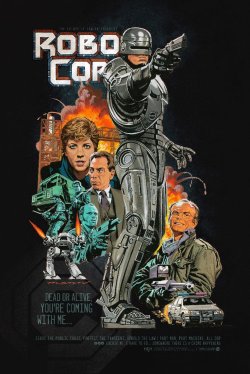 Variant Edition, 24x36 screen print, Run of 200, $95