Super Moderator
Super Moderator
Premium Supporter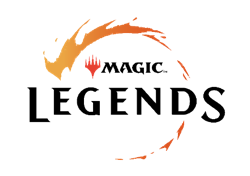 Magic: Legends is an upcoming free-to-play online Action RPG, developed by Cryptic Studios, published by Perfect World Entertainment and based on Magic: The Gathering. In Magic: Legends, players take on the role of Planeswalkers, powerful spellcasters who travel between worlds. Ancient forces move in the darkness, requiring adventurers to traverse various planes of the Magic: The Gathering Multiverse and gather the power needed to fight this evil. Players will choose their path through these diverse planes while collecting and upgrading a multitude of unique spells to create a powerful spell library. They can then use these spells to control the chaos of battle as they fight to save the Multiverse from its greatest threat yet. Magic: Legends launches on PC, Xbox One and PlayStation®4 in 2021.
To stay up to date on the latest news for Magic: Legends, visit
PlayMagicLegends.com
or follow @BeAMagicLegends & @MagicLegendsEU on
Twitter
and
Facebook
.