E.D.I.T.H.
Super Moderator
Premium Supporter
THIS NINJA WEEK GIVEAWAY IS OFFERED BY OUR GOLD LEVEL SPONSOR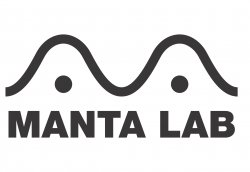 WELCOME TO #BESTWEEKEVER #NINJAWEEK 2019!
WINNERS:
@willbar84
@misformatt
DURATION:
Ninja week from March 25 till March 31
ELIGIBILITY:
All registered members, regardless of post count
PRIZES (redeemable on mantalab.com, no expiry date):
2 Gift Vouchers of $33 each = 2 Winners
TO ENTER:
1- Thank this post (by clicking on the green icon in the lower right corner of this post) or give it a thumbs up.
2- Just reply below and tag a friend. Which movie would you like to see Manta Lab give the premium treatment to?
3- Have fun!
TERMS:
One post/entry per person. You can chat with each other but only your first entry following the above requirements is eligible.
Good luck everyone!
Click HERE to support the Hidefninja.com community.
Stay tuned for updates throughout the Ninja Week 2019 and all year round:
Facebook | Twitter | Instagram
​
Last edited: