Jul 2017 - Sep 2017
Link:
Exclusive
Regular
Price:
$234.99
Sideshow Exclusive
Arcade game gun bonus accessory
In the classic sci-fi film Back to The Future Part II, the time-traveling duo Marty McFly and Dr. Emmett Brown have gone to the future, 2015, in order to save Marty's future son from disaster. The film's representation of the year 2015 has been the favorite moment for many fans of the movie, and Sideshow and Hot Toys are very excited to officially present the all-new sixth scale collectible figure of Marty based on his memorable "future" look in the Back to The Future sequel!

The movie-accurate collectible figure is specially crafted based on the image of Michael J. Fox as Marty McFly in his 2015 outfit in the film. The figure features a newly developed head sculpt, a meticulously tailored costume including the iconic futuristic running shoes, a selection of detailed accessories such as hover board, multi-color cap, future soft drink bottle, a sports almanac, and a specially designed dynamic figure stand perfect for hover board skating poses.

Back to the Future fanatics surely can't pass up on the opportunity to have this wonderful collectible figure in your display!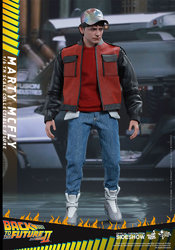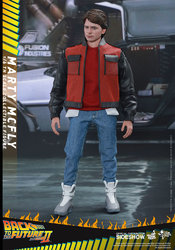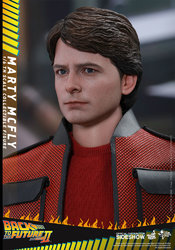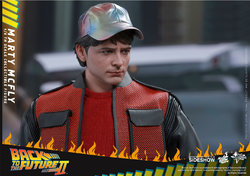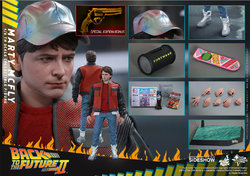 Last edited: