Out today!
Escape from New York
from 1981 by John Carpenter is a 4K premiere here in Germany.
The
Piece of Art Box
by
Birnenblatt
Germany is limited and numbered to 1.500 copies.
The Blu-ray features the "4K mastered transfer" (note on sticker) and is region A, B, C as printed on the disc.
Artwork by Christopher Shy (whose artwork was also featured on the
Turbine
release for
The Thing
)
Login • Instagram
Audio:
Deutsch LPCM 2.0 Stereo (Kinomischung)
Deutsch DTS-HD Master Audio 5.1
Englisch LPCM 2.0 Stereo (theatrical mix)
Englisch DTS-HD Master Audio 5.1
Sunbtitles Deutsch/Englisch
Bonus (Blu-ray):
Audio commentary with John Carpenter and Kurt Russell
Audio commentary with producer Debra Hill and production designerJoe Alves
Audio commentary with Adrienne Barbeau and director of photography Dean Cundey
Audio commentary with film journalists Kai-Oliver Derks and Alexander Büttner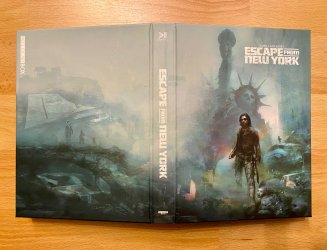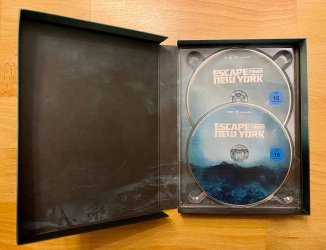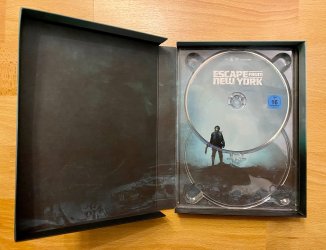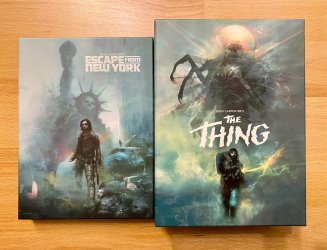 Unboxing