I couldn´t find a thread for the thriller
Nightwatch
from
1994
by
Ole Bornedal
.
This great movie from
Denmark
was released in three different mediabooks today here in Germany.
I decided to get cover a which is the best looking one (especially the glossy broken glass on the front).
The mediabooks are presented by JB Entertainment /
Nameless Media
.
Three artworks were available 222 copies each, limited and numbered, Blu-ray + DVD.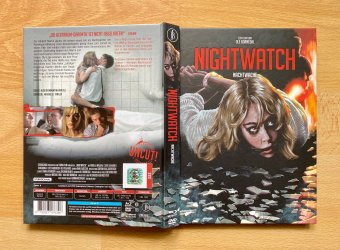 Unboxing video (in English)