Ltd. Ed./Birthdays/Video Game Mod
Moderator
Premium Supporter
[CONTAINER][MOVIE1]
Title:
Nina Forever (2015)
Tagline:
A ****** up fairy tale
Genre:
[GENRE]Horror[/GENRE], [GENRE]Comedy[/GENRE], [GENRE]Romance[/GENRE]
Director:
[DIRECTOR]Ben Blaine[/DIRECTOR], [DIRECTOR]Chris Blaine[/DIRECTOR]
Cast:
[ACTOR]Abigail Hardingham[/ACTOR], [ACTOR]Cian Barry[/ACTOR], [ACTOR]Fiona O'Shaughnessy[/ACTOR], [ACTOR]David Troughton[/ACTOR], [ACTOR]Elizabeth Elvin[/ACTOR], [ACTOR]Bill Holland[/ACTOR], [ACTOR]Lee Nicholas Harris[/ACTOR], [ACTOR]Sean Verey[/ACTOR], [ACTOR]Phelim Kelly[/ACTOR], [ACTOR]Richard Sandling[/ACTOR], [ACTOR]Javan Hirst[/ACTOR], [ACTOR]Katharine Bennett-Fox[/ACTOR], [ACTOR]Tamar Karabetyan[/ACTOR]
Release Date:
[RELEASE]2015-03-14[/RELEASE]
Runtime:
[RUNTIME]98[/RUNTIME]
Plot:
Holly loves Rob and tries to help him through his grief – even if it means contending with his dead girlfriend Nina, who comes back, bloody and broken, every time they make love[/MOVIE1][POSTER1]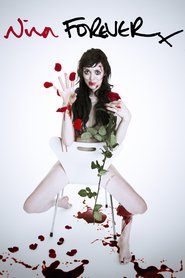 [/POSTER1][/CONTAINER]
Source:
Deadline
Fresh off a pair of nominations at the British Independent Film Awards this week, the horror romance Nina Forever now has a U.S. release date. Distributor Epic Pictures Group said at the American Film Market today that it will bow the quirky Ben and Chris Blaine-directed pic February 12, 2016 — Valentine's Day weekend.

Epic is selling to additional overseas territories this week at AFM; StudioCanal UK already has British rights. The movie world premiered at SXSW.

The Blaine Brothers were nominated for Best Debut Director at the BIFAs, and star Abigail Hardingham was nommed for Most Promising Newcomer. The plot follows Holly (Hardingham) as she begins a relationship with her co-worker Rob (Cian Barry), who is grieving over the recent death of his girlfriend Nina (Fiona O'Shaughnessy) from a motorcycle accident. Holly has fallen for Rob and is determined to help him though his grief, yet every time they make love, Nina appears — tangled, bloody and still fixated on Rob. The twist: Holly doesn't freak out and run, choosing instead to deal with the dead girl sharing their bed, their lives, and their minds.
Last edited by a moderator: