Writer/Editor/Mod
Moderator
Premium Supporter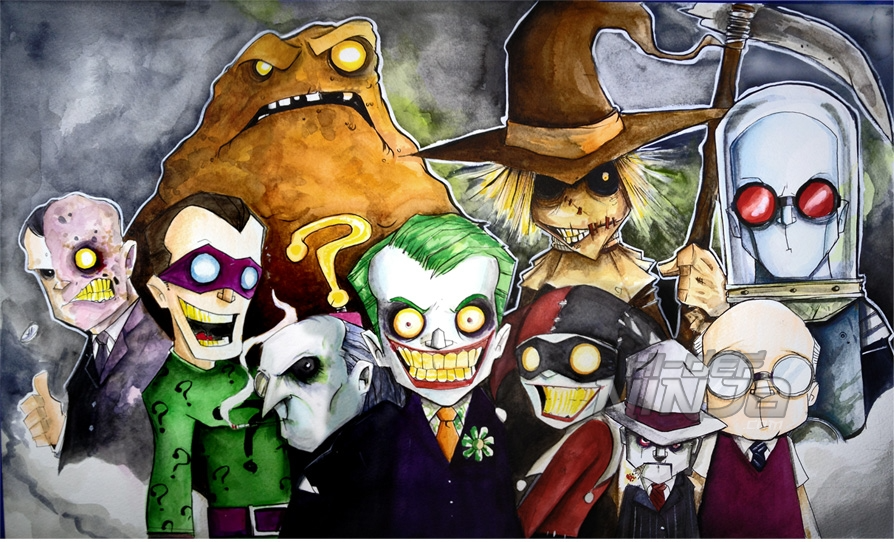 Chris Uminga is a freelance comic artist. His works have been used by DC Comics, Warner Bros., Disney, and more. The artwork is stylized and gives a fresh perspective on the characters that he puts to paper. In the "temporary" Artist Alley at New York Comic Con (NYCC) this year, he took to time to speak to me about current and upcoming projects.
Mike –
What got you into art?
Chris –
It's that typical story. I always drew growing up and when I went to college, I decided I'm gonna try to take this a little more seriously. So, I jumped in and took all the painting classes, life drawing and maybe I can give this a shot as a career. Luckily, the Internet changed everything for everybody. I started posting on Deviant and selling stuff on eBay and, slowly, I started getting a little bit of a following. I've always loved comics and I've always wanted to draw comics but stylistically it not really "editorial" so to speak. So, I started doing shows as just a way to feel like just a part of it and it took off from there. It was basically starting out there and, every once in a while, I was getting a job here and there so my whole life I've been doing this.
Mike –
Is that where the Graffiti Tees Joker and Harley shirt was picked up?
Chris –
I was at a con and a couple months later, Warner Bros. approached me and said 'hey, do you want to do some designs for us?' And of course I'm a Batman and DC nut so I said 100%, 'LET'S DO IT!' So, I got to draw Batman and Superman as one of my first paying gigs. That design is in Hot Topic and Graffiti has a shirt. Someone even came up to me with a backpack with Harley on it. Its bananas just to see it is pretty mind blowing to think about sometimes.
Mike –
It's got to be surreal to see something that you created put out there. Its not like it was a one-off t-shirt for a friend but its DC Comics.
Chris –
Someone was at Six Flags and all my stuff is on display at the park.
Mike –
That's crazy. I know next year you have those statues coming out from DC Artists' Alley. With the line releasing soon: How does it feel to have your art molded into a 3D figure? When were you approached about doing it?
Chris –
It was basically at SDCC. Jim Fletcher is the head of DC Collectibles and he and I have always wanted to work together on something. He is always trying to find the right thing that I would be a good fit so I guess last year they got the idea to walk around artist alley to see people's take on the characters. Again, I got a phone call one day and asked do I want to do this and I said uh yeah, I want to do this. And when they gave me the character list I was over the moon with getting to do Batman, Wonder Woman, and Superman. I always have people saying that you should make toys and I would say that I wish I could but they are so expensive.
The first time I got to hold him I was like this is my baby and Joe Menna, the sculptor, was the first guy who has really gotten my stuff in a 3D way. I've seen what people can do with models but Joe is a perfect fit and I love Joe. He works with all of the companies and he's great.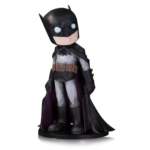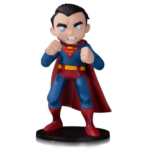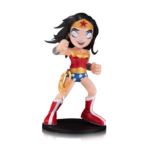 Mike –
With the three figures coming out, and they do well (which I have no doubt they will), who would you love to do next?
Chris –
Oh…wow…I would love to do the Joker and I want to do the Penguin. I have a crazy idea for the Penguin. Maybe Harley, I mean I love villains so I'd want to do the villains.
Mike –
I'm guessing The Joker is your favorite character…?
Chris –
He is. If I ever find myself in an artist block, I'll draw The Joker because there are so many ways that he can get me out: You can draw him and there are little things that you can you can add and twist…so I find myself sketching The Joker a lot.
Mike –
I mean he doesn't have a costume per say so it's an idea that you can keep changing and still maintain the look. He's versatile.
Chris –
You can put him in every outfit. He's very versatile with the hair and makeup.
Mike –
I also see the latest run with the IDW Star Wars Adventures book that you've done the cover for.
Chris –
I've done two and they are store variants for this awesome shop in Massachusetts called Hall of Comics. I've done the Rey and the Kylo is coming out in two weeks.
Chris –
I got to do stuff with Star Wars/Disney before so anytime you get a chance to play in that galaxy, especially a kid hooked on Star Wars growing up is so amazing. I did a Chewbacca piece for Wonderground and told me George liked it and I was like WOW!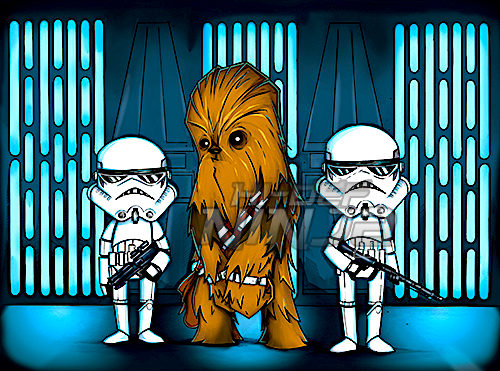 Mike –
That's crazy
Chris –
Yeah, this journey has been a really awesome roller coaster and without the fans and people supporting me, I wouldn't have been able to chase my dreams as much. So I'm working on some really cool stuff that I can't wait to show people.
Mike –
Given the choice to work on any property, what would you want to do? Any property at all.
Chris –
I would love to do a Batman but part of me loves Scooby Doo and I know that my stuff is geared more towards that cartoony animation look. If I could do a Scooby Doo or a Batman, I would in a heartbeat. I'm a DC guy and they've taken care of me and they gave me my first shot so anything DC I would jump on too.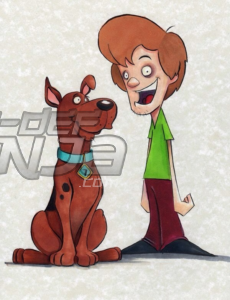 I want to thank Chris for the great interview and taking the time to speak with me at one of the busiest conventions of the year. Make sure to keep an eye out for his DC Artists' Alley Statues in April 2018.
Order your own Chris Uminga Statues from Entertainment Earth
Continue reading...
Last edited by a moderator: