Est. 2011
Super Moderator
Premium Supporter
PRICE: $50
SIZE: 18" x 24"
ORDER:
Legendary Shop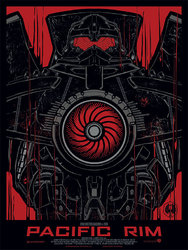 In collaboration with Legendary's Art Series and Joshua Smith, we're delighted to present this Limited Edition Hand Numbered Screenprint. The 3 color screen printed edition of 150 comes with an Artist Signed Certificate of Authenticity.
Printed on uncoated archival paper by D&L Screen printing using hand mixed colors, quality techniques and materials.
Please allow 28 days for delivery.