Super Moderator
Super Moderator
Premium Supporter
Greetings friends and fans of the art collecting community! We've all been braving some tough times as of late but Summer is officially here and it is our hope that we can bring you a little bit of relief with some jaw-dropping art from master artist and illustrator,
Paolo Rivera!
Not only are we happy to bring you our first release of the Summer but we are pleased to offer the first in a continuing series of premium art prints, titled, "Painted Works of the Marvel Universe." These prints will focus exclusively on the classical and non-traditional painted artworks of several unique illustrators. And with that, we see Paolo touch on 3 distinct artworks that demonstrate this style perfectly with his signature take on Spider-Man, Daredevil, and the beautiful homage to the very famous work of art, "The Persistence of Memory" by one of the most prolific artists of the 20th Century, Salvador Dali! All prints are Fine-Art Giclees, printed on acid-free paper with archival inks.
"Painted Works of the Marvel Universe"
by Paolo Rivera Goes On Sale Thursday, June 25th @ 1 PM ET in the
GMA Shop!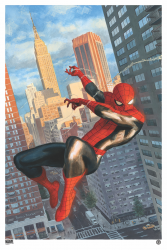 The Amazing Spider-Man #646 Variant
by
Paolo Rivera
16" x 24" Hand-Numbered Fine Art Giclee
(Acid-Free Somerset Velvet)
Edition of 175
Printed by Grey Matter Printing
$45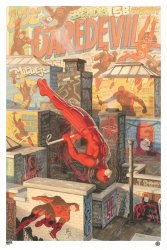 Daredevil #1.5
by
Paolo Rivera
16" x 24" Hand-Numbered Fine Art Giclee
(Acid-Free Somerset Velvet)
Edition of 150
Printed by Grey Matter Printing
$45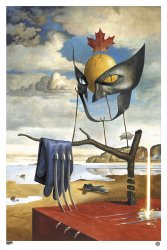 The Amazing Spider-Man #592 Variant
by
Paolo Rivera
16" x 24" Hand-Numbered Fine Art Giclee
(Acid-Free Somerset Velvet)
Edition of 175
Printed by Grey Matter Printing
$45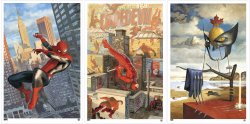 "Painted Works of the Marvel Universe" Matching Number Set
by
Paolo Rivera
16" x 24" Hand-Numbered Fine Art Giclee
(Acid-Free Somerset Velvet)
Printed by Grey Matter Printing
$120