Hello.
I want to sale some steelbooks and Premium Editions.
All steelbooks located in Moscow (Russia).
I can send it to any country.
All shipments with track-number.
The price for shipment :
1 steelbook - 11 euro
2 steelbooks - 15 euro
Premium Editions - depends on weight.
Some editions - 11 euro, heavier -15 euro.
Other quantities and large boxes are discussed separately.
But everything can be discussed individually.
I Securely Pack in bubble wrap and cardboard box.
Price in Euro.
PayPal.
The buyer will pay also PayPal fees.
FOR SALE:
Premium Editions.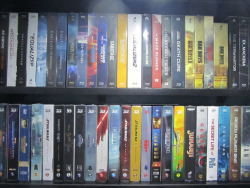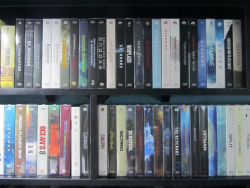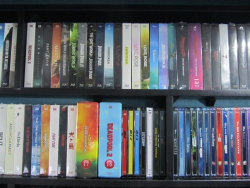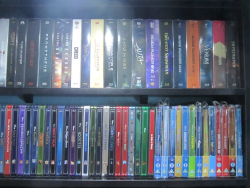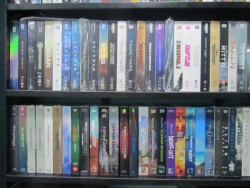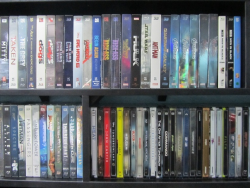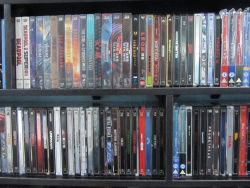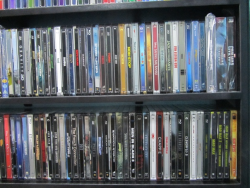 FAC (FILMARENA)
#02 - HEAT (open) -
RESERVED
#05 - DRACULA UNTOLD (open) -
RESERVED
#06 - THE EQUALIZER (open, no bonus disc) -
RESERVED
#07 - GET ON UP (open) - 35 euro
#08 - THE HUNGER GAMES: MOCKINGJAY. PART 1 (open) - 45 euro
#09 - EXODUS: GODS AND KINGS (open) -
RESERVED
#17 - CHAPPIE (open) - 60 euro
#18 - EX_MACHINA (open) - 75 euro
#19 - FAST & FURIOUS 7 (open) E1 - 27 euro
#21 - BIRDMAN E2 (open) - 45 euro
#25 - MISSION IMPOSSIBLE 5: ROGUE NATION E1 (open) - 30 euro
#26 - PIXELS (open, no 3D disc) - 30 euro
#27 - EDWARD SCISSORHANDS (open) - 60 euro
#28 - THE MARTIAN (open) E1 - 50 euro
#29 - EVEREST (open) E1 - 32 euro
#31 - LOVE, ROSIE (sealed) E1 - 32 euro
#32 - BLACK MASS (open) - 45 euro
#33 - THE FANTASTIC FOUR (open) E1 - 35 euro
#33 - THE FANTASTIC FOUR (sealed) E2 - 35 euro
#34 - SABOTAGE (sealed) E1 - 40 euro
#34 - SABOTAGE (sealed) E2 - 40 euro
#35 - SICARIO (sealed) E2 - 54 euro
#37 - SEVENTH SON (open) - 70 euro
#38 - THE GOOD DINOSAUR (sealed) - 27 euro
#39 - 13 HOURS (open, no bonus disc) - 70 euro
#41 - STRAIGHT OUTTA COMPTON (open) - 27 euro
#44 - CRIMSON PEAK (sealed) - 70 euro
#48 - DEADPOOL (sealed) E1 - 60 euro
#54 - 10 CLOVERFIELD LANE (sealed) - 60 euro
#62 - ZOOTOPIA (sealed) E1 - 45 euro
#69 - MISS PEREGRINE`S HOME FOR PECULIAR CHILDREN (sealed) -
RESERVED
#72 - ASSASSIN`S CREED (sealed) - 40 euro
#75 - CREED (sealed) - 54 euro
#81 - STAR TREK: BEYOND (sealed) E1+E2 - 80 euro
#82 - THE PUNISHER (sealed) - 80 euro
#86 - MINIONS (sealed) - 40 euro
#92 - GUARDIANS OF THE GALAXY. VOL 2 (sealed) E1 - 60 euro
#92 - GUARDIANS OF THE GALAXY. VOL 2 (sealed) E2 - 63 euro
#97 - THE GREATEST SHOWMAN (sealed) - 90 euro
#105 - HELLBOY 2 (sealed) - 80 euro
#107 - DEADPOOL 2 (sealed) E2 - 75 euro
#109 - READY PLAYER ONE (sealed) - 70 euro
#111 - THE EQUALIZER 2 (sealed) E1 -
RESERVED
#112 - THOR: RAGNAROK (sealed) BOX (E1+E2) - 160 euro
#113 - VENOM (sealed) E1 -
RESERVED
FILMARENA - BLACK BARONS
SPLIT - 85 euro
AMERICAN MADE - 60 euro
IN THE NAME OF THE FATHER - 50 euro
ISLE OF DOGS - 50 euro
HDZETA
Ready Player One FS (sealed) - 54 euro
Ocean`s 8 FS (sealed) - 54 euro
The Secret Life of Pets (sealed) - 65 euro
Gladiator Lenti (open) first edition - 54 euro
MANTA LAB
Aquaman DL (sealed) - 65 euro
Aquaman SL (sealed) -
RESERVED
Aquaman FS (sealed) - 65 euro
Justice League DL (sealed) - 72 euro
Justice League FS (open) - 65 euro
Ready Player One FS (sealed) - 65 euro
Deadpool 2 DL (sealed) - 77 euro
Deadpool 2 FS (sealed) - 72 euro
Fantastic Beasts and Where to Find Them FS (open slip, steelbook sealed) - 72 euro
First Man FS (open, "5-") - 60 euro
NOVA MEDIA
Avengers: Age of Ultron FS C, (Thor) (NE-14) (sealed) - 200 euro
Taken FS (sealed) - 45 euro
The Grey FS (sealed) - 45 euro
Kick-Ass FS (sealed) - 45 euro
Big Hero 6 FS (open) - 50 euro
Ant-Man FS (open) - 80 euro
Alice Through the Looking Glass FS (sealed) - 45 euro
BLUFANS
Incredible Hulk (One-Click Box) (sealed) - 180 euro
Black Panther (One-Click Box) (sealed) - 180 euro
Venom (One-Click Black Box) (sealed) - 190 euro
Guardians of the Galaxy DL (sealed) very low number - 180 euro
Guardians of the Galaxy Vol.2 1/4 (sealed) - 70 euro
Guardians of the Galaxy Vol.2 DL (open) - 90 euro
Thor Ragnarok SL (sealed) - 110 euro
Finding Dory FS (open, FS no mint, steelbook mint) - 60 euro
Beauty and Beast FS (sealed) - 70 euro
Avengers: Infinity War DL (sealed) - 100 euro
Avengers: Infinity War 1/4 (sealed) - 80 euro
Black Panther FS (sealed) -
RESERVED
Black Panther DL (sealed) - 65 euro
Iron Man lenti (open) -
RESERVED
WEET COLLECTION
Captain America: Civil War FS A (sealed) - 60 euro
Captain America: Civil War SL (open slip, steelbook sealed) - 80 euro
Spider-Man: into the Spider-Verse FS C (sealed) - 70 euro
Venom FS 1 (4K) (sealed) - 60 euro
Deadpool 2 + Deadpool (Kimchidvd) FS (sealed) - 90 euro
Bohemian Rhapsody FS (sealed) - 63 euro
The Darkest Minds FS (sealed) - 45 euro
THREE BILLBOARDS OUTSIDE EBBING, MISSOURI FS (sealed) - 45 euro
ISLE OF DOGS FS (sealed) - 45 euro
THE GIRL IN THE SPIDER`S WEB FS (sealed) - 60 euro
KIMCHIDVD
X-Men: Apocalypse FS - 40 euro
Logan FS - 55 euro
Leon (open) - 80 euro
ETERNAL SUNSHINE OF THE SPOTLESS MIND (FS) (open) - 90 euro
Pan`s Labyrinth FS-2 (sealed) - 60 euro
Guardians of the Galaxy Vol.2 (sealed) - 70 euro
Zootopia FS (open) - 54 euro
Finding Dory (sealed) - 54 euro
Moana FS (open) - 45 euro
The Greatest Showman FS (sealed) - 50 euro
Jumanji-2 FS (sealed) -
RESERVED
The Dark Tower FS (sealed) - 50 euro
HITMAN-47 FS (open) - 35 euro
Cinderella FS (open, slip 5-) - 54 euro
The Good Dinosaur FS2 (open, 5-) - 25 euro
Tangled Lenti (open, 5-) -70 euro
Maze Runner: Death Cure FS (sealed) - 35 euro
MURDER ON THE ORIENT EXPRESS FS (sealed) - 40 euro
Iron Man Lenti (open, slip 5-) - 55 euro
Steelbooks (all open)
Price in Euro
007 SKYFALL 16
ANCHORMAN 2: THE LEGEND CONTINUES
ANCHORMAN: THE LEGEND OF RON BURGUNDY - set 27
BAD BOYS 20
BRAZIL 23
CARS 3D 20
CHILDREN OF MEN 16
FIGHTING 12
GET HIM TO THE GREEK 12
GODZILLA 20
GRINDHOUSE 40
GROSSE POINTE BLANK 18
HANCOCK 18
HANNA 14
IRON MAN 3 25
JACK RYAN: SHADOW RECRUIT 17
MAGIC MIKE XXL 12
MEDICUS 12
MILLER`S CROSSING 18
NON STOP 14
SAN ANDREAS 18
SAVING MR. BANKS 12
SHAUN OF THE DEAD 18
STORM HUNTERS (INTO THE STORM) 18
SWINGERS 12
TEARS OF THE SUN 17
THE DAY AFTER TOMORROW 25
THE GOONIES 27
THE RAID 23
THE ROCKETEER 23
THE SMURFS 2 (+ LENTI) 17
TOMBSTONE 23
TRANSCENDENCE 33
TRANSFORMERS 4: AGE OF EXTINCTION 21
TRON: THE ORIGINAL CLASSIC 23
ULTRAVIOLET 17
UNKNOWN 20
VACATION 18
WHITE HOUSE DAWN 17
WITCHING & BITCHING 17
XXX RETURN OF XANDER CAGE 17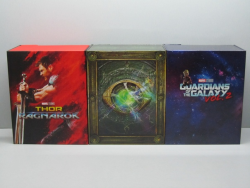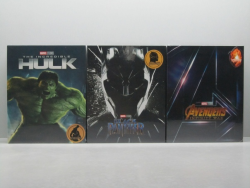 Last edited: