Hong Kong Version
It is the "Special Shoryuken Edition"
Includes the regular game disc, steelbook and some art cards.
I've seen some come with a Ryu punching glove pouch..not sure if all of them include them or not. Mine didn't come with it but the seller could have just kept that for himself without telling me

The art cards all have instructions on how to do the characters' signature moves on the back.
Game Description:
Content:
-Game
-Steelbook Case
-Command card
-Bonus DLC
Language:
Voice: English/ Japanese
Subtitle: English/ Japanese/ Chinese/ Korean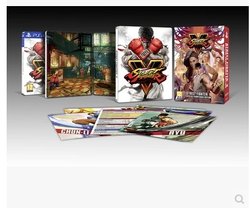 Last edited: