Editor-in-chief
Super Moderator
Premium Supporter
[MOVIE1]
Title:
Suspiria (2018)
Tagline:
Open your mind and stretch your imagination.
Genre:
Thriller
,
Horror
Director:
Luca Guadagnino
Cast:
Dakota Johnson
,
Mia Goth
,
Tilda Swinton
,
Chloë Grace Moretz
,
Jessica Harper
,
Sylvie Testud
,
Angela Winkler
,
Malgorzata Bela
,
Ingrid Caven
,
Lutz Ebersdorf
,
Renée Soutendijk
Release Date:
2018-12-31
Runtime:
145
Plot:
A young ballet dancer travels to a prestigious dance academy in Europe, only to discover it is a front for something far more sinister and supernatural amidst a series of increasingly grisly murders.[/MOVIE1][POSTER1]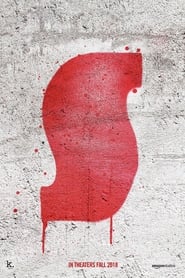 [/POSTER1]
From ComingSoon:
Amazon Studios
has released the first photos for their upcoming big screen remake of
Suspiria
and announced that the new film will officially debut in theaters on November 2. The film will open against Disney's The Nutcracker and the Four Realms, 20th Century Fox's Queen biopic Bohemian Rhapsody, and Tyler Perry's The List, his first film release under his new deal with Paramount Pictures.
The studio has also released an updated version of the film's synopsis, which reads as follows:
"As a darkness builds at the center of a world-renown dance company, its artistic director (Swinton), a young American new to the troupe (Johnson), and a grieving psychotherapist (Ebersdorf) become entangled in a bloody, sighing nightmare."
Call Me by Your Name director Luca Guadagnino steps behind the camera for the remake of Dario Argento's 1977 classic which features a script by David Kajganich (A Bigger Splash, The Terror). Suspiria stars Tilda Swinton (We Need to Talk About Kevin, Doctor Strange), Dakota Johnson (Fifty Shades of Grey, How To Be Single), Chloë Grace Moretz (Kick-Ass, The 5th Wave), Mia Goth (A Cure for Wellness, Everest) and Jessica Harper of the original Suspiria.
It has been
previously reported
that actress Tilda Swinton plays two roles in the film, taking on the role of "real life German psychoanalyst" Lutz Ebersdorf who will "make his feature debut" in the film.
1