Release date:
April 2018 ?
Purchase link:
ThinkGeek.com
(Exclusive)
Price:
$59.99
We have this need to see these great giant beasts that roamed the Earth so long ago. All the fear in the world won't stop us from wanting to see a T. rex in person. Maybe after being chased in a jeep down a road by one we'd be happy with just seeing a statue in person, though.

Take home your very own T. rex statue celebrating the 25th anniversary of the original Jurassic Park movie. This highly detailed figure stands on a branded base plate so he doesn't have to worry about toppling over whilst chasing a Barbie Jeep.​
Product Spécifications:
- Materials: 90% plastic + 10% iron (for structural support)
- Dimensions: 4 1/2" tall x 12" long x 3" wide
- Weight: 1 lb.
- Jurassic Park T. Rex Figure - Exclusive
- Officially-licensed Jurassic Park merchandise
- A ThinkGeek exclusive
- Statue featuring the iconic T. rex from Jurassic Park
- To celebrate the 25th anniversary of the movie
- You provide the tiny cup of water
- Stands on a branded base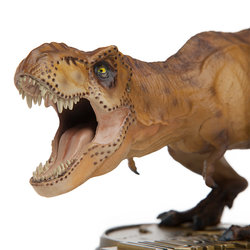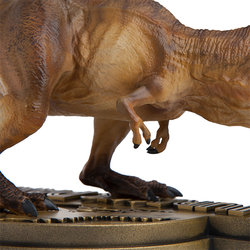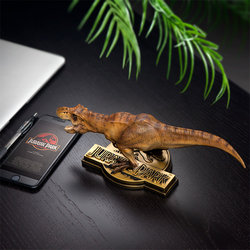 "]