E.D.I.T.H.
Super Moderator
Premium Supporter
[CONTAINER][MOVIE1]
Title:
God Particle (2017)
Genre:
[GENRE]Science Fiction[/GENRE], [GENRE]Thriller[/GENRE]
Director:
[DIRECTOR]Julius Onah[/DIRECTOR]
Cast:
[ACTOR][/ACTOR]
Release Date:
[RELEASE]2017-02-24[/RELEASE]
Runtime:
[RUNTIME]0[/RUNTIME]
Plot:
Story follows an American space station crew left abandoned after a problem with a Hadron accelerator causes Earth to vanish entirely.[/MOVIE1][POSTER1]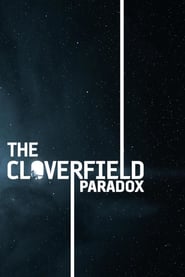 [/POSTER1][/CONTAINER]
IMDb
Comingsoon
reports
Paramount Pictures has set a February 24, 2017 release for the original Bad Robot feature God Particle. The microbudgeted science fiction tale was first announced

back in 2012

.

The plot of God Particle is said to revolve around an American space station that, after an accident with a particle accelerator, suddenly finds that Earth has vanished altogether. Things get stranger when they then they pick up traces of another space station nearby.

In physics, the "God Particle" is a nickname given to the hypothetical Higgs boson, a particle upon which much of our understanding of quantum physics is based. The world's largest particle accelerator, the Large Hadron Collider, was built in Geneva, Switzerland in an attempt to prove the Higgs boson's existence.

God Particle will be directed by Julius Onah (The Girl is in Trouble). Originally scripted by Freaks of Nature and 22 Jump Street scribe Oren Uziel, God Particle was since rewritten by Star Beyond's Doug Jung.

God Particle is the first film to claim that February 24, 2017 date. The film will arrive one week after both Bad Boys 3 and The Maze Runner: The Death Cure and one week before 20th Century Fox's still-untitled third Wolverine film.
Last edited by a moderator: