Ltd. Ed./Birthdays/Video Game Mod
Moderator
Premium Supporter
5.00 star(s)
Rating: 5.00/5 1 Votes
Title:
The Greatest Showman
Tagline: Greatest show on Earth !
Genre: Drama, Music
Director: Michael Gracey
Cast: Hugh Jackman, Zac Efron, Michelle Williams, Rebecca Ferguson, Zendaya, Fredric Lehne, Yahya Abdul-Mateen II, Paul Sparks, Diahann Carroll, Natasha Liu Bordizzo, Marko Caka, Skylar Dunn, Isaac Eshete
Release: 2017-12-25
Plot:
The story of American showman P.T. Barnum, founder of the circus that became the famous traveling Ringling Bros. and Barnum & Bailey Circus.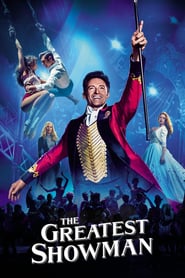 Last edited by a moderator: