Ltd. Ed./Birthdays/Video Game Mod
Moderator
Premium Supporter
[CONTAINER][MOVIE1]
Title:
The Hallow (2015)
Genre:
[GENRE]Mystery[/GENRE], [GENRE]Horror[/GENRE]
Director:
[DIRECTOR]Corin Hardy[/DIRECTOR]
Cast:
[ACTOR]Stephen Cromwell[/ACTOR], [ACTOR]Stuart Graham[/ACTOR]
Release Date:
[RELEASE]2015-06-26[/RELEASE]
Runtime:
[RUNTIME]92[/RUNTIME]
Plot:
A family who moved into a remote mill house in Ireland finds themselves in a fight for survival with demonic creatures living in the woods.[/MOVIE1][POSTER1]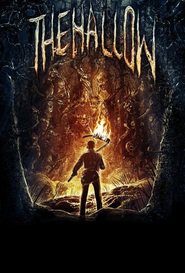 [/POSTER1][/CONTAINER]
Not 100% sure if there's a thread for this, but here we go!

Source:
Shocktillyoudrop.com
Written by Hardy and Felipe Marino (Madame Bovary), the film stars Joseph Mawle ("Sense8″), Bojana Novakovic (Drag Me to Hell), Michael McElhatton ("Game of Thrones") and Michael Smiley (The World's End), Directed by Corin Hardy (The Crow remake).
IFC Films will release The Hallow in theaters and on VOD
November 6th
.
Deep within the darkness of secluded forest land in rural Ireland dwells an ancient evil. Feared by the nearby superstitious villagers as cursed creatures who prey upon the lost, their secrets have been kept from civilization and remain on their hallowed ground. But when a conservationist from London moves in with his wife and infant child in order to survey the land for future construction, his actions unwittingly disturb the horde of demonic forces. Alone in a remote wilderness, he must now ensure his family's survival from their relentless attacks.
Last edited by a moderator: