Ltd. Ed./Birthdays/Video Game Mod
Moderator
Premium Supporter
[CONTAINER][MOVIE1]
Title:
The Witch (2015)
Tagline:
Evil takes many forms.
Genre:
[GENRE]Horror[/GENRE]
Director:
[DIRECTOR]Robert Eggers[/DIRECTOR]
Cast:
[ACTOR]Anya Taylor-Joy[/ACTOR], [ACTOR]Ralph Ineson[/ACTOR], [ACTOR]Kate Dickie[/ACTOR], [ACTOR]Harvey Scrimshaw[/ACTOR], [ACTOR]Lucas Dawson[/ACTOR], [ACTOR]Ellie Grainger[/ACTOR]
Release Date:
[RELEASE]2015-07-07[/RELEASE]
Runtime:
[RUNTIME]90[/RUNTIME]
Plot:
New England in the 1630s: William and Katherine lead a devout Christian life with five children, homesteading on the edge of an impassable wilderness. When their newborn son vanishes and crops fail, the family turns on one another. Beyond their worst fears, a supernatural evil lurks in the nearby wood.[/MOVIE1][POSTER1]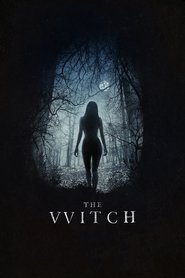 [/POSTER1][/CONTAINER]
Source:
ComingSoon.net
A24 has revealed the haunting first trailer for The Witch, which took home Best Director honors for newcomer Robert Eggers at this year's Sundance Film Festival. Check out The Witchtrailer below along with the new poster in the gallery!

Set in New England circa 1630, The Witch follows a farmer who get cast out of his colonial plantation and is forced to move his family to a remote plot of land on the edge of an ominous forest rumored to be controlled by witches. Almost immediately, strange and unsettling things begin to happen-the animals turn violent, the crops fail, and one of the children disappears, only to return seemingly possessed by an evil spirit. As suspicion and paranoia mount, everyone begins to point the finger at teenage daughter Thomasin. They accuse her of witchcraft, which she adamantly denies…but as circumstances become more and more treacherous, each family member's faith, loyalty, and love will be tested in shocking and unforgettable ways.

Starring Anya Taylor Joy, Ralph Ineson, Kate Dickie, Harvey Scrimshaw, Ellie Grainger and Lucas Dawson, The Witch is written and directed by former art director/production designer Robert Eggers, whose work on the film has been praised for its period authenticity.

The Witch will have its International Premiere at the 2015 Toronto International Film Festival as a Special Presentation. A24 will release the film sometime in 2016.
Last edited by a moderator: