Release date:
April, 2015
Print run:
2000 (1300 for Lenticular & 700 for 1/4 slip)
Notes:
3D+2D region free discs. 3D disc is worldwide edition.
WEA embossed front steelbook with WEA full height lenticular slip cover.
Finish will be matte with spot gloss
Includes 4 postcards similar to IM finish.
Group Buy:
Click here for the Hi-Def Ninja Blufans Marvel GB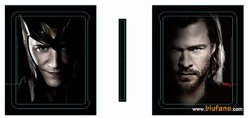 Last edited by a moderator: