Release date:
September 29, 2023
Purchase links:
Cover A
-
Cover B
-
Cover C
-
Cover D
Price:
€27.95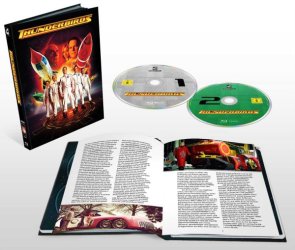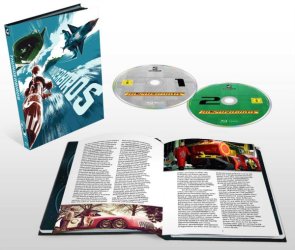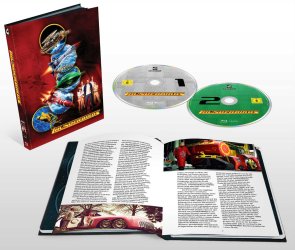 From Turbine's Facebook:
Thunderbirds are go!
The THUNDERBIRDS film is an action-packed rollercoaster ride with elaborate special effects. The classic TV series from the 1960s is legendary for its amazing sets and marionettes. The live-action adaptation by Jonathan Frakes (STAR TREK) follows in these footsteps with its perfect retro look and feel, no strings attached of course!
On September 29 Turbine will be releasing the adventure for the young and the young at heart, featuring the late Bill Paxton and Ben Kingsley among others, in four limited edition mediabooks with two Blu-ray discs. Check out the thunderous audio in Dolby Atmos and Auro-3D on one disc each. The 28-page booklet (German language only) and 30 minutes of bonus material - in both German and English - guide you behind the scenes of the THUNDERBIRDS.
!!! 5, 4, 3, 2, 1 - Thunderbirds go!!!
Technical specifications:
Language / Sound: German Dolby Atmos, English Dolby Atmos, German DTS 2.0, English DTS 2.0
Aspect ratio: 1.85:1 (1080p Full HD)
Subtitles: German, English, English (SDH)
Running time: 94 minutes

Bonus Materials:
+ Theatrical Release Featurettes*:
- The Action Concept (7:46)
- The mystery of Tracy Island (9:20)
- Lady Penelope and Parker: Fun and stunts (2:53)
- FAB1: More than a car (3:30)
- Lady Penelope's pink world (4:15)
+ Music video: Busted - Thunderbirds Are Go (3:32)
+ Theatrical trailer (US / D)
+ Audio Commentary by Director Jonathan Frakes**
+ Soundtrack with sound effects & the film music by Hans Zimmer.

*Sound and subtitles optional in English and German
**with optional English/German subtitles
Last edited by a moderator: