Staff/Community Manager
Staff Member
[MOVIE1]
Title:
Top Gun 2 (2018)
Genre:
Director:
Cast:
Tom Cruise
Plot:
[/MOVIE1][POSTER1]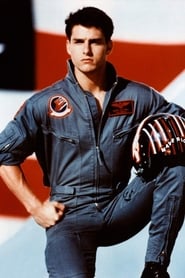 [/POSTER1]
Per UK Guardian:

"Tony Scott to fly Top Gun sequel in an unmanned direction
Director confirms follow-up to 1986 film will focus on new era of aerial warfare in which pilots control planes remotely

Share
508

Ben Child
guardian.co.uk, Monday 25 October 2010 12.49 BST
Article history

Cruisin' for a sequel? ... Tom Cruise as 'Maverick' in Top Gun – it has been reported the actor may return for a sequel. Photograph: Cine Text/Allstar/Sportsphoto Ltd
Tony Scott has confirmed he will direct a sequel to his 1986 blockbuster Top Gun. The film, he told the Hitfix blog, could focus on a new era of aerial warfare in which pilots control unmanned planes remotely.

Top Gun
Production year: 1986
Country: USA
Cert (UK): 18
Runtime: 110 mins
Directors: Tony Scott
Cast: Anthony Edwards, Kelly McGillis, Meg Ryan, Tom Cruise, Tom Skerritt, Val Kilmer
More on this film
Earlier this month it was reported that Tom Cruise might return as Pete "Maverick" Mitchell for the sequel, though not in a leading role. Oscar-winning screenwriter Christopher McQuarrie is to write the film with original producer Jerry Bruckheimer also said to be on board.

Scott said he had not planned to return to Top Gun, but had been inspired by a meeting with a young US air force pilot who worked with unmanned drones.

"I don't want to do a remake," Scott told Hitfix. "I don't want to do a reinvention. I want to do a new movie.

"I'm not waiting for a script. I'm going to do my homework. I'm going down to I think it's Fallon, Nevada, down near New Mexico and it's a whole different world now.

"These computer geeks – these kids play war games in a trailer in Fallon, Nevada and if we ever went to war or were in the Middle East or the Far East or wherever it is, these guys can actually fly drones. They are unmanned aircraft. They operate them and then they party all night."

Scott said the film would also be about the end of the era of fighter pilots. He said: "These guys are still test pilots and they manned the drones when they were first running them."

The film is unlikely to be Scott's next film, Hitfix reports, meaning it will most likely be several years before it arrives in cinemas. Studio Paramount has yet to make an official announcement."
Last edited by a moderator: