Super Moderator
Super Moderator
Premium Supporter
#BESTWEEKEVER
#NINJAWEEK 2019!
Donated by:
Vice-Press
Host: mllNY
DURATION:
Ninja week: March 25 - March 31
WHO IS ELIGIBLE?
All registered members, regardless of post count
The PRIZE:
Vice-Press Golden Ticket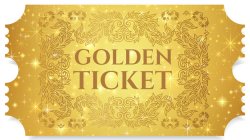 So what is a golden ticket you ask. A golden ticket offers the winner a free pass to any currently available or future poster.
The winner, within the next 12 month period, will get to choose one future release from the
Vice-Press
website up to the value of £50 for free before it goes on sale. If you want something that's more than £50, you can just pay the difference.
**Please note the golden ticket expires on March 31st 2020**
Perfect for those instant sell out posters!
How do i win this?!
1. Thank the OP
2. Follow
Vice-Press
in any of their social media profiles
3. Let me know which Artist have you recently discovered that you would love to see a print from?
CONTEST TERMS and other Info:
One post/entry per person. Winner to be chosen via random.org. I will contact winner(s) with info.
Good luck everyone!
Click HERE to support the site
Stay tuned for updates throughout the Ninja Week 2019 and all year round:
Facebook | Twitter | Instagram
Last edited: