*CONGRATS TO OUR WINNER @dreddrunner

HOST:
apsmith21
DURATION:
Starting on the 2nd day of Ninja week until the conclusion!
WHO IS ELIGIBLE?
All registered members, regardless of post count
The PRIZES:
One winner will receive these three Wonder Woman USA exclusives!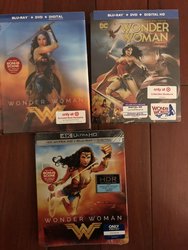 WHAT DO I HAVE TO DO?
Q: How can I win a prize for this challenge?
A: Make a post on social media - twitter, facebook, instagram - or here on the forums (make a status update, post in a thread, etc). If any of those options elude you, simply change your avatar to one of our ninja week ones! And then tag the following #ninjaweek2018 #bestweekever #wonderwoman and let me know you did. Simply copy and paste your social media entry into a post below, it will automatically show!
CONTEST TERMS and other Info:
USA shipping will be covered by HiDefNinja - if you live internationally, don't worry, you'll only need to pay half of the shipping cost. (Shipping cost is usually $24, half would be $12). What a great deal for these USA exclusives!
Last edited: