THIS NINJA WEEK PRIZE HAS KINDLY BEEN DONATED BY
NOODLES
HOST:
Noodles
DURATION:
Feb 20th - Feb 26th
WHO IS ELIGIBLE?
All registered members regardless of post count.
THE PRIZE:
Metal Gear Solid V: The Phantom Pain Steelbook (game not included) x3 copies/winners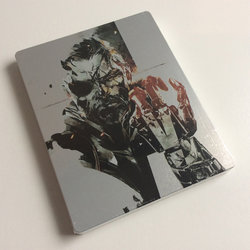 HOW TO WIN:
Thank this post and comment below with your answer to the following question...
Which is your favourite MGS game and why?
TERMS AND CONDITIONS:
One post/entry per person.
A winner will be chosen at random.
Winner pays shipping costs.
Good luck all!