Super Moderator
Super Moderator
Premium Supporter
We're kicking off the week with two Marvel-ous prints, based on comic covers, from Malaysian comic artist Kael Ngu!
Kael's Marvel work is brutal and filled with classic comic poses, rippling muscles, and dramatic tension. Between Wolverine standing atop a mound of his defeated villains, and Venom trouncing Spidey, Kael's prints are pure comic crunchyness, served with a side of SNIKT!
Kael's prints will be available TODAY @ 12PM ET on our homepage!
All of the prints below are officially licensed by Marvel and Grey Matter Art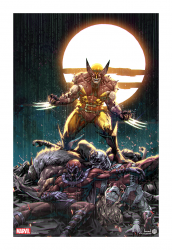 Wolverine #1
by
Kael Ngu
Fine art giclée
13 x 19 inches
Hand-numbered edition of 100
$40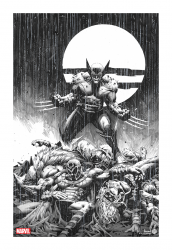 Wolverine #1 - Variant
by
Kael Ngu
Fine art giclée
13 x 19 inches
Hand-numbered edition of 50
$45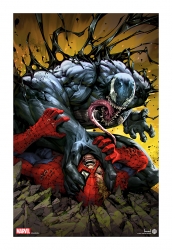 Venom #25
by
Kael Ngu
Fine art giclée
13 x 19 inches
Hand-numbered edition of 100
$40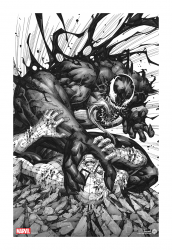 Venom #25 - Variant
by
Kael Ngu
Fine art giclée
13 x 19 inches
Hand-numbered edition of 50
$45