The Snarky Assassin
Moderator
Premium Supporter
Release date:
March 9, 2016
Purchase link:
Amazon.FR
Price:
€19.99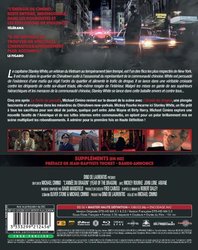 This cover is presented at BR dot com, whereas the other is from Amazon France.
Not sure which one is the final version until we see in hand pictures.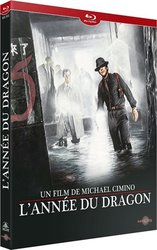 Audio: English (DTS-HD 2.0), English (DTS-HD 5.1), French (DTS-HD 2.0)

DVD Release Date: March 9, 2016

Preface by Jean-Baptiste Thoret (HD)
Trailer (HD)
A tough cop barely coping with unresolved psychological trauma from theViet Nam War . . . A ruthless drug lord who grew up in the alleys ofHong Kong . . . And a beautiful television reporter caught between theher life in Manhattan and the Chinese culture she left behind. All threewill be bound together by a lethal struggle as the police battle thecrime of New York's Chinatown in The Year of the Dragon. Academy Awardwinner Michael Cimino (The Deer Hunter) directs this raw, stylishthriller from a screenplay co-written with Academy Award winner OliverStone (Born on the Fourth of July, Platoon). Viet Nam War veteranStanley White (Mickey Rourke--Diner, Body Heat) is the most decoratedcop in the history of the New York Police Department. But when Whiteinfiltrates New York's Chinatown to fight its violent street gangs, hediscovers the gangs are but one arm of a violent criminal empire headedby Joey Tai.
Last edited by a moderator: