Previous ME#52 Batman GB members have special instructions and can purchase right now. Instructions in PM
There is no guarantee it will ship out to customers exactly as direct website orders. If you have issues with my shipping timelines or me in general do not join this Group Buy.

HDN fees will still be charged as the GB's will be in collaboration with the forum
Please create an account on the store as soon as possible.
Ensure that you log in at least five minutes before the GB goes live and use the following link.
The GB product listings will only appear at the exact predetermined GB live time for members who did not join the Batman ME52 GB . Until then, they will not be visible on the GB section or in the search results.
Once you have added a product to your cart, please include your HDN ID in the "Order special instructions" field.
Choose from multiple payment options during checkout, with Shop Pay as the preferred option. You can download and setup the shop pay app on your phone or computer in advance, you can also apple pay , meta pay, credit cards etc.
You will receive the shipping bill via the usual process within seven business days. I will investigate automating this process in the future and integrating it with the HDN GB section, if possible.
Orders can only be shipped to address provided during initial order placement. No changes allowed to ensure fast order fulfillment.
That being said here is when the Leon Group Buy will be live. Once its sold out there will be no restock and the only options would be to try directly at CollectonG store or other sources
Available Quantity
OC : 30
FS, LS - 20 of each
DLS - 17
Order Limits
Only one OC Box per customer or address is allowed.
Customers are limited to purchasing one of each individual variant for each address.
Customers who buy the box edition are not permitted to purchase individual variants (DL,FS,LS).
This is what the page will look like for example once the GB is live: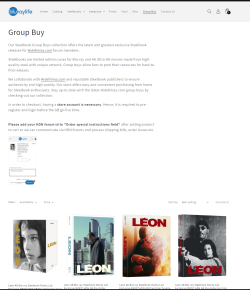 Where to put HDN forum id while checking out?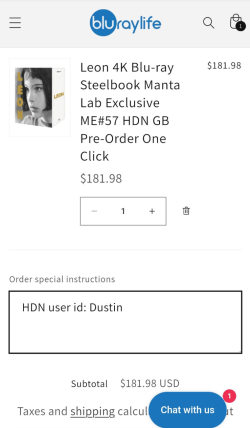 When will Group Buy go live? Live Now for ME52 GB Members, info sent in PM. Unsold Qty will be available to everyone else at the schedule displayed below.
View attachment 551792
PM me if any questions.