Release date:
November 13, 2020
Purchase links:
Amazon DE
(Edition A) - Turbine-Shop
Edition A
-
Edition B
Price:
€58.63
(Amazon)
- €64.95
(Turbine)
Note:
Edition A limited to 2626 copies - Edition B limited to 1313 copies
Edition A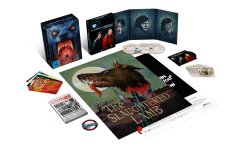 Edition B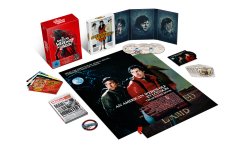 Turbine are releasing AN AMERICAN WEREWOLF IN LONDON by John Landis in an Ultimate Edition on the 6th of November....
One of the best horror films of the 1980s can be experienced in the highest image and sound quality.
The film shines for the first time worldwide on 4K-UHD with HDR, incl. a remastered Blu-ray. The sound has been restored and comes out of the boxes in 2.0 or 5.1 (German & English).
The artwork of the Slipbox comes from Gabz (Grzegorz Domaradzki) and was blessed with a very satisfied smile by John Landis.
Will come with extensive extras:
On the bonus Blu-ray there are over 6 hours of audiovisual extras, among other things, the documentary ′′ The Legacy of the Beast ′′ (77 min) and ′′ Fear the Moon ′′ (98 min).
The 100-page book ′′ Man or Monster ′′ on film history with German text.
Slaughtered lamb beer lid, artcards, posters and stickers.
Plus a CD with the score and songs for the first time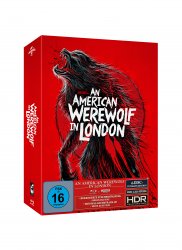 Last edited by a moderator: